If you're an avid TikTok user, you know how important it is to have original content on your profile. But sometimes, the notorious TikTok watermark can ruin the aesthetic of your video. You may think removing the TikTok logo requires advanced technical skills or expensive software, but don't be afraid! In this blog post, we'll walk you through six easy ways to remove the TikTok watermark from your videos for free.
Get ready to elevate your TikTok game and impress your followers with seamless, professional-looking content!
What Is a TikTok Watermark Used For?
The TikTok watermark is a small, semi-transparent logo that appears on every video created using the app. It's placed in the bottom-right corner of the screen and usually includes the TikTok icon along with a username or profile name.
The purpose of this watermark is to serve as a form of attribution for users who create original content on TikTok. It helps ensure that credit is given where it's due and makes it easy for viewers to find and follow creators they enjoy.
Additionally, the TikTok watermark serves as a marketing tool for the platform itself. By including their branding on every private or saved video, they're able to promote their brand awareness and attract new users to join the community.
While some users may feel that the watermark detracts from their videos' aesthetic appeal, it plays an important role in maintaining accountability and recognition within the TikTok community. Fortunately, removing it doesn't have to be complicated – keep reading for six ways you can do so easily!
6 Free Ways to Get Rid of TikTok Watermark
TikTok is the ultimate platform for content creators. However, you might not want to have that TikTok watermark on your videos if you plan on sharing them elsewhere. Fortunately, there are several ways to remove the watermark from your TikTok videos.
Method 1: Try Online TikTok Watermark Remover Service
One of the first easy ways to remove a TikTok logo for free is to use an online TikTok watermark removal service. These services are designed specifically for this purpose and can help you get rid of the annoying watermark in just a few clicks.
To use an online TikTok watermark remover, all you need to do is upload your video to the website HitPaw or Snaptik.

Once uploaded, the tool will automatically detect and remove the watermark from your video.

The best part about using an online TikTok watermark remover is that it's fast and easy. You don't need any experience with video editing software, making it perfect for beginners.
However, keep in mind that not all online TikTok watermark removers are created equal. Some may leave behind traces of the original watermarks or reduce the quality of your videos. So be sure to choose a reputable and reliable service for optimal results.
Method 2: Zoom In to Crop the TikTok Video
The second way to get rid of the TikTok watermark from your video is by zooming in and cropping it. This method doesn't require any additional apps or tools, making it a quick and easy solution for those who want to remove the TikTok logo from a video.
Open your TikTok app
Select the video
Scroll down and click on "Crop"
Click Save a Copy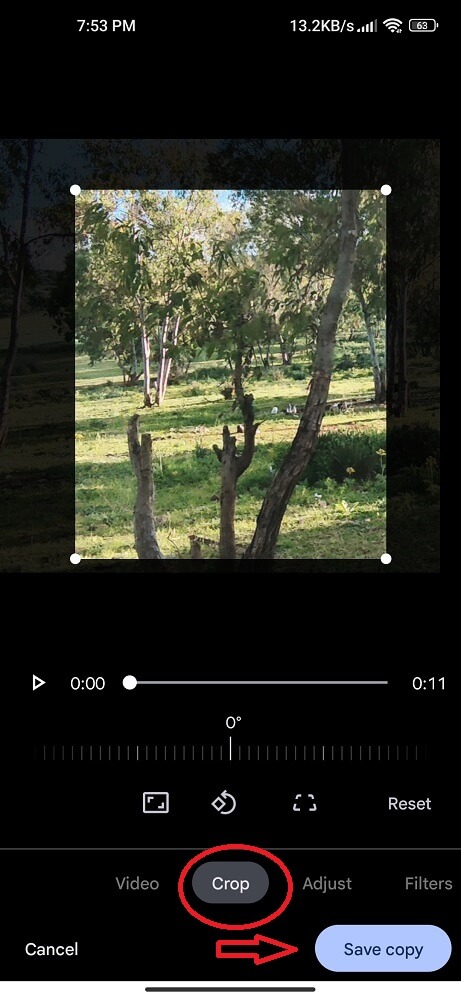 Once you're happy with your crop job, save the edited version of your video. You can now upload it without worrying about any distracting watermarks!
It's worth noting that this solution may decrease the overall quality of your video since you are basically cutting out parts of it. However, if removing the watermark is more important than maintaining pristine quality. Then this option should work fine.
Zooming in to crop your TikTok videos is a simple yet effective way to get rid of watermarks without spending too much time or effort using additional tools.
Method 3: Add a Frame to the Video
Another simple free way to remove TikTok watermark from your video is to add a frame. This process can be done using most video editing tools, and it's an easy way to hide the TikTok logo without compromising the quality of your video.
To add a frame:
Open your video in an editor tool that supports this feature
Select the option to add a frame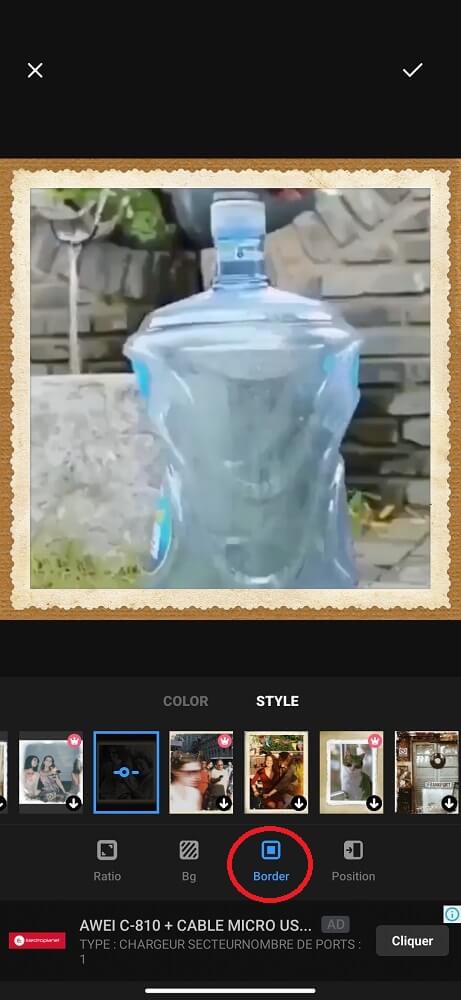 Depending on the program you are using. You may be able to adjust the color, size, and thickness of your border until it completely covers the watermark.
It's worth noting that adding a frame won't completely take off the TikTok watermark from your private or saved video. It will make it less noticeable especially if you choose a color that complements or contrasts with your overall theme.
Adding a border or a frame is an easy way to quickly edit out TikTok watermarks from videos before sharing them on other platforms like YouTube or Instagram. Plus, since this technique doesn't require any additional downloads or installations, anyone can do it!
Method 4: Blur the Watermark of the Video
Another free easy way to get rid of the TikTok watermark from your video is by blurring it. This method works great if you want to keep the original size and aspect ratio of your video, but still want to hide the logo in a subtle way.
To blur the TikTok watermark, you can use any basic video editing software or app that offers a blur effect option. Simply import your TikTok video into the editor and apply the blur effect over the watermark area.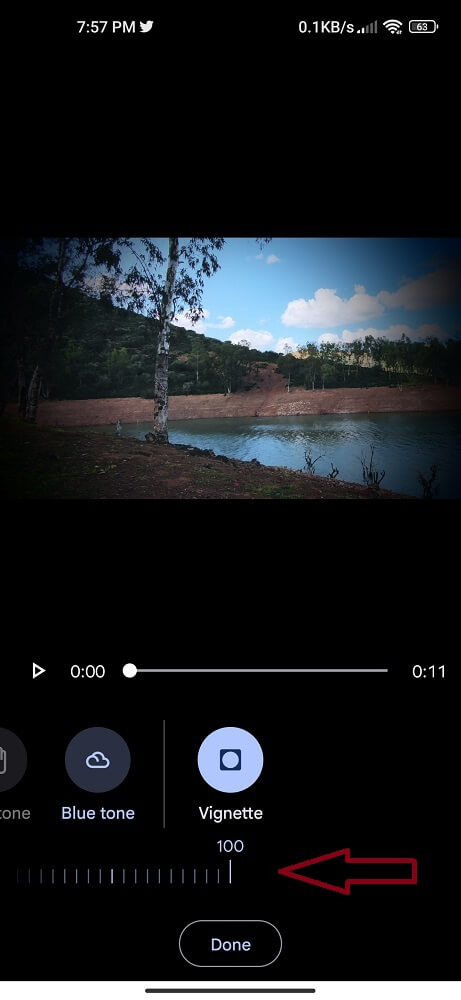 You can adjust the amount of blur until it becomes almost invisible while maintaining good visibility for other parts of your content. It's important not to overdo it since too much blurring could make your entire video look distorted.
One thing to note about this method is that although it effectively hides the watermark, some viewers may still be able to detect its presence due to slight distortions in certain areas of your content.
Nevertheless, this approach remains one of the best ways for removing watermarks from TikTok videos without affecting their overall quality or presentation value.
Method 5: Remove TikTok Watermarks with an App
Another great free method to get a clean TikTok video is using a watermark remover app. These apps are readily available on both iOS and Android platforms, and they offer an effortless way to get rid of the annoying watermark.
To use a TikTok watermark remover app:
Download one that suits your device's operating system
Once installed, open the app and import the video you want to edit into it
Select the option to remove or crop out the TikTok watermark from your video.
Depending on which app you choose, there may be additional editing options like adding filters or cutting unwanted parts of the footage.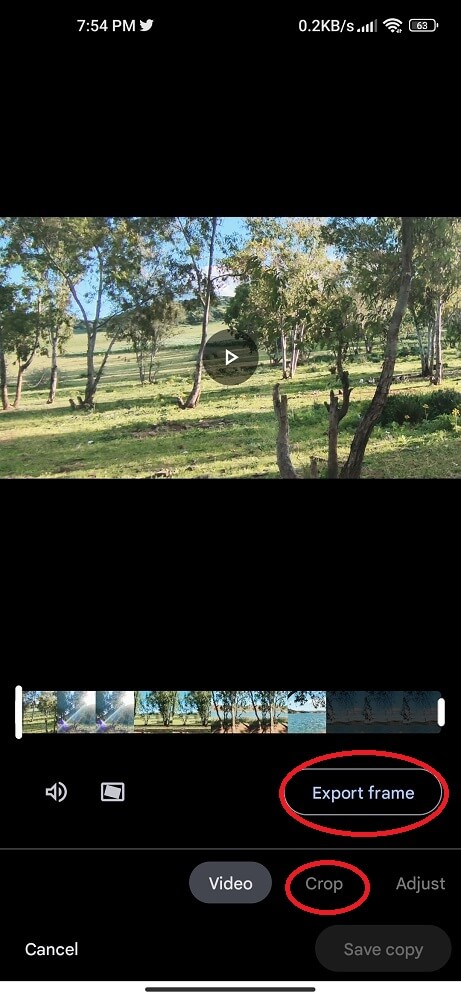 It's important to note that not all TikTok watermark remover apps are created equal. Some can reduce video quality or add their own watermarks instead of removing them completely. So make sure you read reviews before downloading any particular app.
Method 6: Using a video editing Software
Using a video editing tool or software is another useful way to remove the TikTok watermark from your video. There are various free and paid software that can help you edit your videos with a few clicks.
One of the most popular video editing software is Adobe Premiere Pro. This program allows users to easily crop, resize, and add effects to videos. If the effect does not work with your device. Then try another or change the software to Camtasia or Wondershare Filmora.
Simply import your video file into Premiere Pro
Locate the "Crop" or "Effect Controls" panel
Adjust the crop settings or apply an effect that will cover up the watermark on your video
if you are working on macOS, you can use other software like Apowersoft, Final Cut Pro X, or iMovie.
If you prefer online-based editors. Kapwing is a great free option as it offers various features such as trimming, resizing, adding text overlays, and more!
Just upload your TikTok video onto its platform then select which part of the clip you want edited before downloading it back without any watermarks!
Using dedicated video editing software provides more control over how you want to modify your videos while removing unwanted watermarks with ease.
Similar topics:
Last Words
Removing the TikTok watermark from your video may seem like a daunting task, but it can be done with relative ease. From using online tools to cropping and blurring the watermark, there are easy ways to remove a watermark on a TikTok video.
It's necessary to remember that getting rid of TikTok watermarks without permission could be considered copyright infringement. So make sure you have the necessary authorizations before proceeding.
We hope this article has been helpful in guiding you through some of the most effective ways to remove TikTok watermarks from your videos. Give them a try and see which one works best for you. With these methods at hand, go ahead and create amazing content on TikTok!