Hey TikTok lovers! 📣 Are you tired of missing out on important messages and feeling frustrated when your direct message notification not working on TikTok? Well, In this blog post, we'll provide you with some quick and effective solutions to get those notifications back up and running.
Fix 1: Check your internet connection
A stable internet connection is crucial for TikTok direct message notifications to work properly. So, the first thing you need to do if you're facing issues with notifications is to check your Wi-Fi.
Start by ensuring you are connected to a reliable and strong Wi-Fi network or have a good cellular data signal. Sometimes, weak or intermittent connections can disrupt the delivery of notifications, causing them not to show up on time.
Try moving closer to the router. Also, you can switch off and on your mobile data if you're relying on cellular connectivity.
It's worth noting that even though other apps might be working fine with an unstable connection, TikTok's notification system may be more sensitive. Therefore, it's essential always to verify your internet before diving into further troubleshooting steps.
Fix 2: Update the TikTok app
One of the second things you should do is check if there's an update available for the app. Updates often include bug fixes and improvements that can resolve notification and search bar problems.
Go to your app store.
Click on your profile, followed by Manage apps and device.
Locate Update available, and click to update all or only the TikTok App.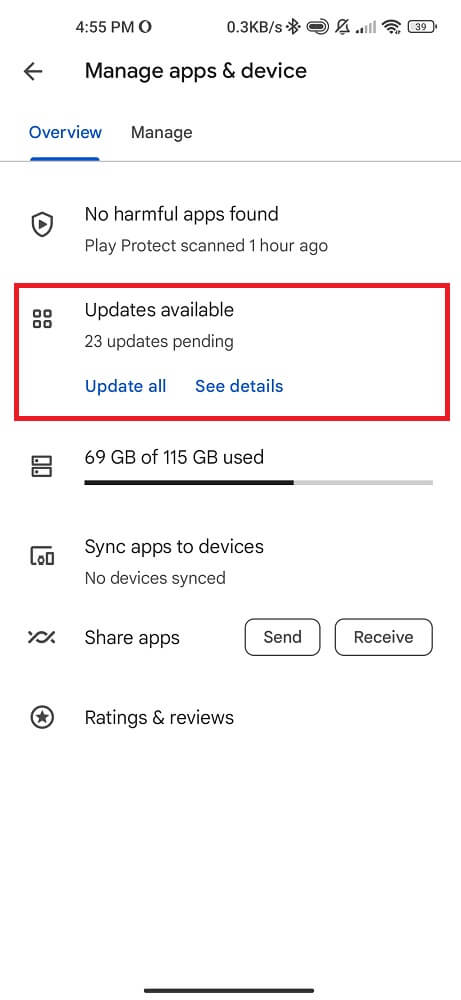 Once the update is complete, reopen TikTok and check if your notifications are working properly. If not, move on to the next fix in our list.
Fix 3: Logout and Login Again
Logging out and logging back in can help if you recently made any changes to your account settings or permissions within the app. Reestablishing these settings during the login process allows TikTok to sync up with servers properly. To log out from TikTok:
Go to your profile page and click the three dots in the top right corner.
Scroll down until you find the "Log Out" button.

Tap on it and confirm your decision.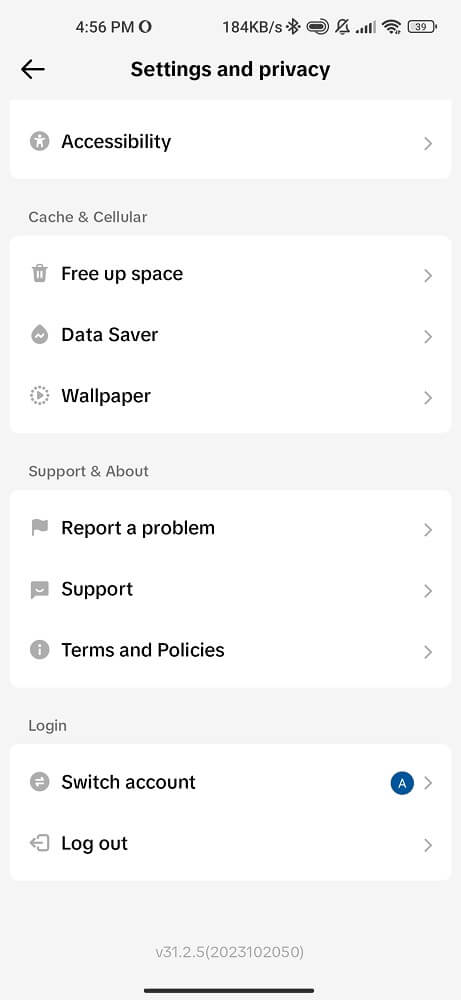 After a few minutes, reopen the TikTok app and log in using your credentials. This process will refresh your account settings and fix any notification problems you were experiencing.
Fix 4: Check and Update Your Android Version
One possible reason why you are not getting TikTok direct message notifications is that you are using an outdated version of the Android operating system. Updating to the latest version can often resolve issues with app notifications.
Go to the settings menu and look for the "Software Update" option.

Tap on it and see if there's a newer version available.

If so, download and install it.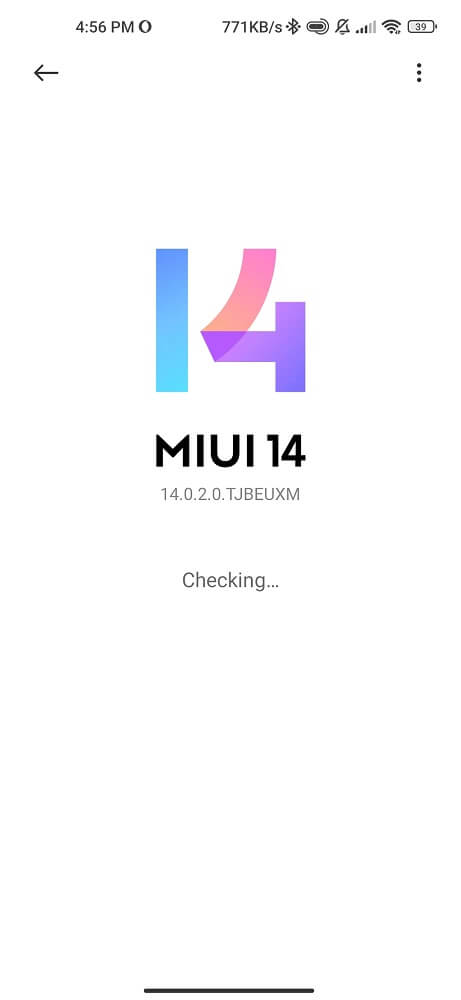 Updating your Android version not only ensures that you have access to the latest features and security patches. But it can also fix bugs or compatibility issues that may be causing problems with your TikTok notifications.
It's important to regularly check for updates as they are released by Google or your device manufacturer. Keeping your Android software up-to-date increases the chances of resolving any notification-related issues on TikTok.
Remember that different devices might have slightly different steps to update their operating systems. So refer to your specific device's user manual or online support resources for detailed instructions.
Stay tuned for more helpful tips to fix the TikTok direct message notification not working issue!
Fix 5: Turn on Notifications from the TikTok App
Another common reason why won't your TikTok notifications show up is that you have accidentally turned off notifications for the app. You must ensure notifications are enabled in your TikTok settings.
Open the TikTok app.
Click on your profile icon.
On your profile page, tap the three dots at the top right corner to access Settings and Privacy.
Scroll down and tap on "Notifications".
Ensure all relevant notification options, such as Direct Messages and Activity Notifications, are enabled.
You can also customize which type of notifications you want to receive by toggling specific options on or off.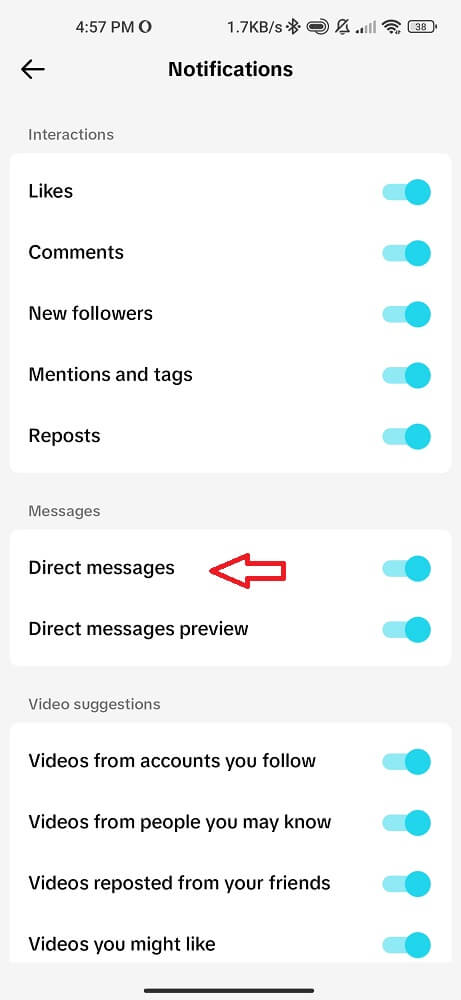 You should start receiving DM notifications again by ensuring that all necessary notification options are turned on in the TikTok app settings.
Remember to regularly check and update these settings per your preferences so that you don't miss out on any important messages or updates from other users while using TikTok!
Fix 6: Turn Off Do Not Disturb Mode
Sometimes, if Do Not Disturb mode is enabled on your phone, it can cause issues with notifications and alerts. This mode silences all incoming notifications, including those from TikTok. To fix this issue, turn off DND mode:
For iPhone users: Swipe up from the bottom of your screen to open the Control Center. Look for a crescent moon icon and tap it to disable Do Not Disturb.
For Android users: Swipe down from the top of your screen to open the notification panel. Look for a "Do Not Disturb" or "Sound" icon and tap on it to turn off this mode.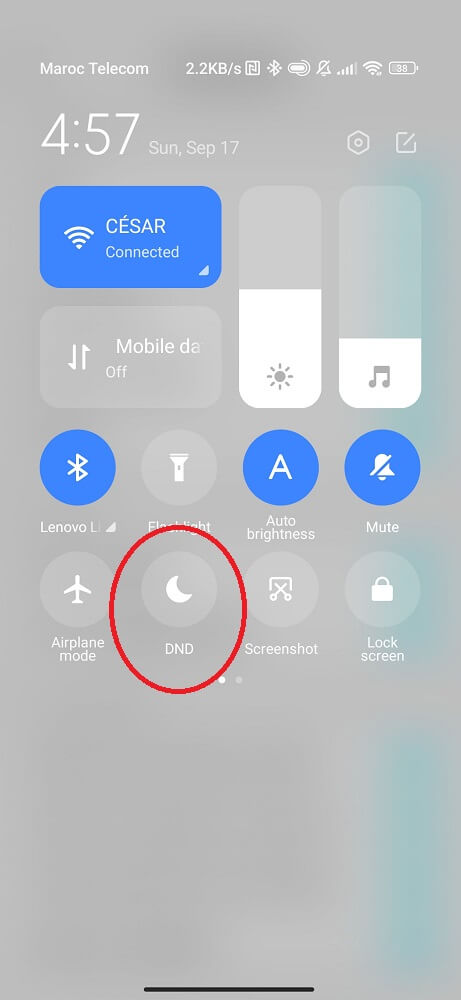 Once you have disabled Do Not Disturb, go back to TikTok and check if you have started receiving notifications again. It's important to note that turning off Do Not Disturb will allow all notifications, not just from TikTok. So make sure you're comfortable with that before proceeding.
Fix 7: Turn Off Low Power Mode
Low Power Mode is a feature available on most Android phones that helps conserve battery life by reducing background activity and turning off certain features. However, when Low Power Mode is enabled, it can also affect the delivery of app notifications, including TikTok direct message notifications. So, if you are not receiving notifications for new messages, try turning off Low Power Mode:
Open the Settings app.
Scroll down and tap on "Battery" or "Battery & Energy" depending on your Android phone interface.
Click on the "Power Saving Mode" option.
You should see a toggle switch labeled "Turn On" or "Enable." Simply tap on the switch to disable Low Power Mode.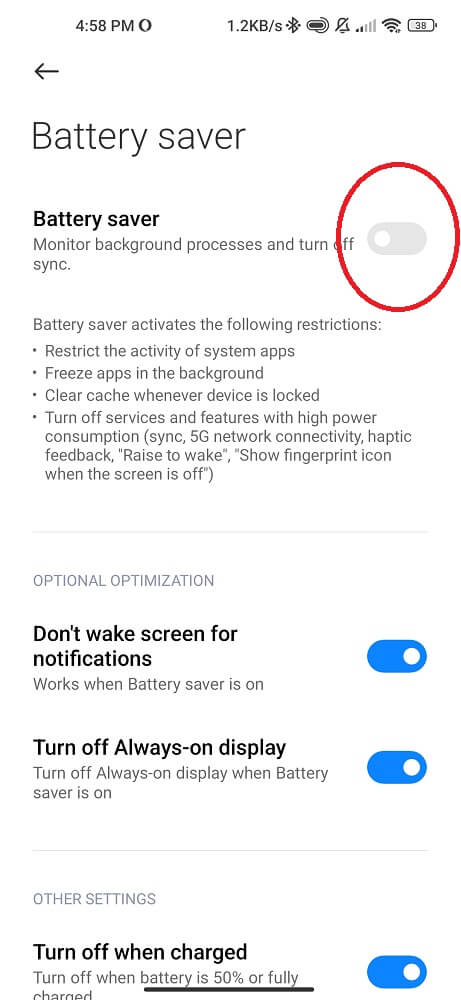 Reopen TikTok and check if your direct message notifications are working properly. If not, don't worry! There are still more fixes we'll explore in the next section to help get your TikTok notifications showing up.
Fix 8: Clear the TikTok cache and data
A common method to fix notifications that aren't working and TikTok liked videos that have disappeared is to clear the app's cache and data. This may help resolve any temporary issues causing the problem.
Go to Settings > Apps > TikTok. From there, tap "Storage" and select "Clear Cache."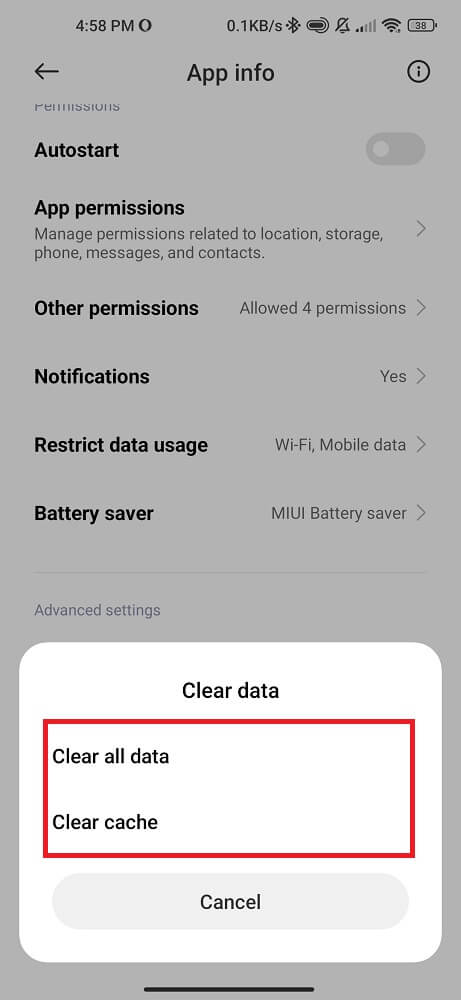 If clearing the cache doesn't solve the issue, you can also try clearing the app's data. However, keep in mind that this will log you out of your account and delete any saved settings within the app.
Fix 9: Restart your phone
A quick restart can resolve any bugs or software hiccups that may be causing the issue. It's like giving your phone a fresh start and allowing it to recalibrate itself.
Press and hold the power button until the options menu appears. Then, select "Restart" depending on your phone model. Once the device powers off and starts again, check if the TikTok DM notifications are functioning properly.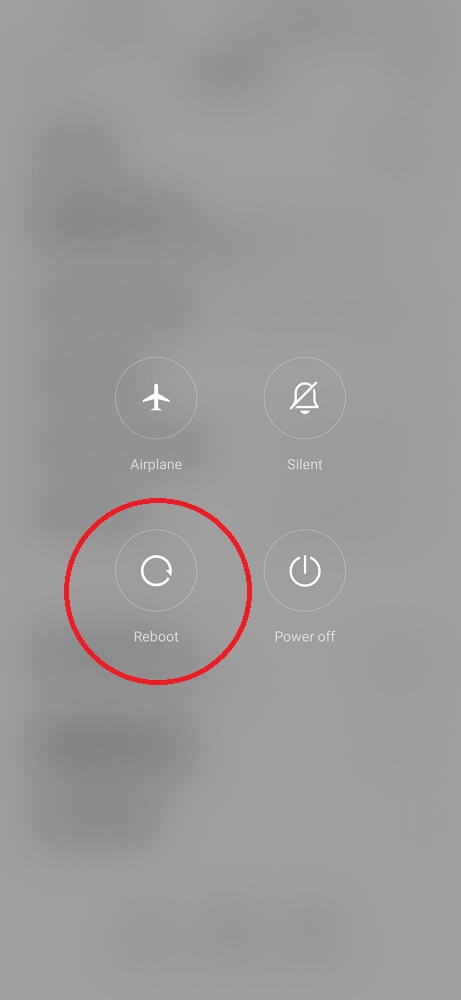 Restarting your phone is a basic troubleshooting step that can resolve various issues beyond just notification problems.
Fix 10: Uninstall and reinstall the TikTok app
If you've tried all the previous fixes and are still facing issues with your TikTok notifications. It may be time to uninstall and reinstall the app. This is a common troubleshooting step that can help resolve various technical glitches.
Go to your settings.
Locate Apps or Manage Applications.
Click on TikTok.
Scroll down and tap Uninstall.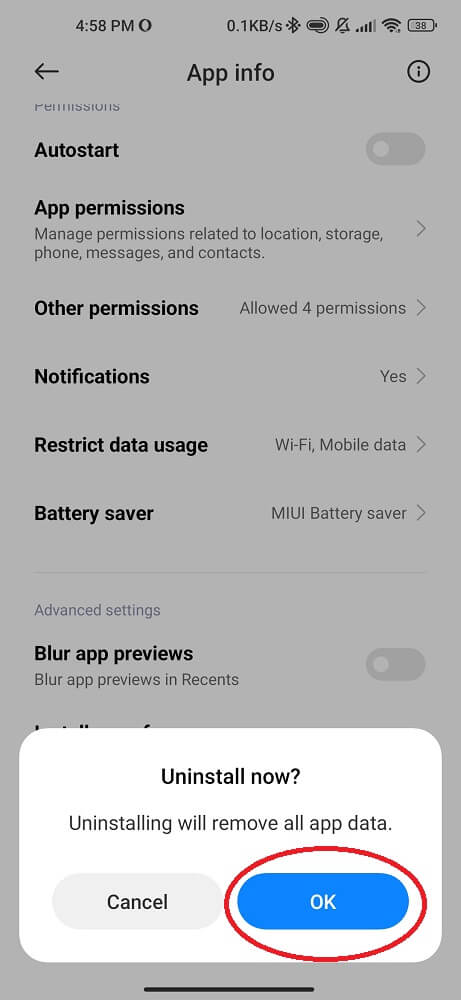 Once you have uninstalled TikTok from your phone, head over to your Google Play Store. Search for "TikTok" in the search bar and locate the official app by ByteDance Ltd.
Tap on the download button to initiate the reinstallation process. Wait patiently as it downloads and installs onto your phone. Once completed, open up TikTok again and log into your account using your credentials.
Remember to permit notification access when prompted after reinstalling TikTok. So you don't miss out on future messages from friends or followers.
Fix 11: Check TikTok's Servers
Sometimes, the issue isn't with your device or settings but the app itself. TikTok has millions of users worldwide, and their servers occasionally experience technical difficulties.
To check if TikTok's servers are causing the problem, you can go to https://downdetector.com/status/tiktok/ to see any current issues and outages reported in the last 24 Hours.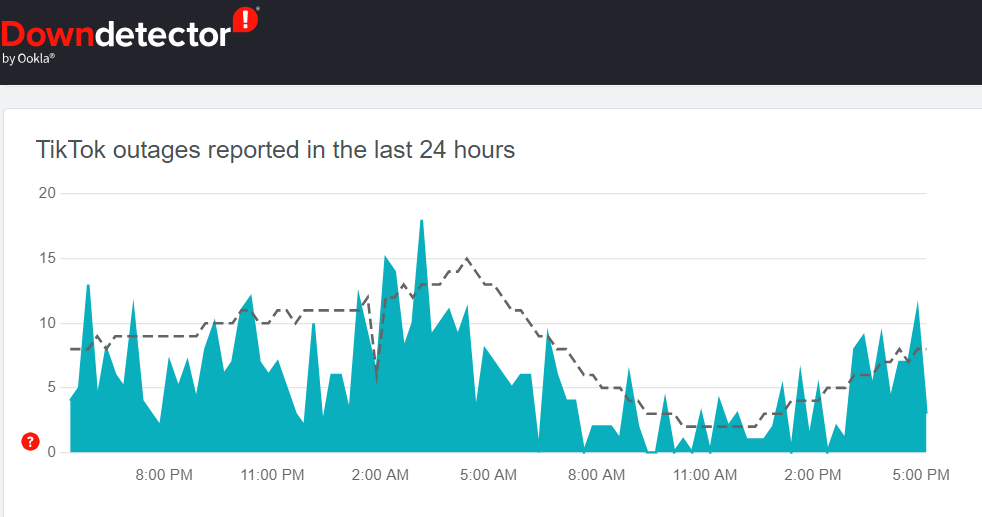 In such cases, all you can do is wait. The developers at TikTok are usually quick to address any issues with their servers and resolve them as soon as possible. Keep an eye on tech forums or social media platforms where users often report problems they encounter while using the app.
Patience is key when dealing with server-related issues. In due time, your DM notification problem should be resolved once TikTok's servers run smoothly.
Fix 12: Contact TikTok Help Desk
If none of the previous fixes have resolved the issue with your TikTok direct message notifications, it may be time to contact TikTok's help desk for further assistance. Visit their official website and navigate to the support section. You will find various options such as FAQs, community forums, and a contact form.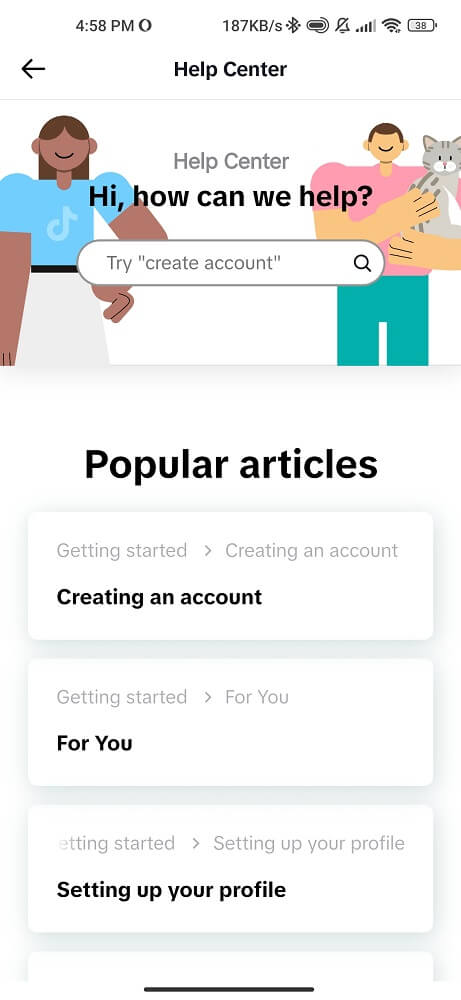 If you are still looking for a satisfactory solution in those resources, fill out the contact form with detailed information about your problem. Be sure to include any relevant screenshots or error messages that could assist them in diagnosing and resolving the issue more efficiently.
Once you've submitted your support request, be patient while waiting for a response from the TikTok support team. Keep an eye on your email inbox or check back regularly on their website for updates on your ticket.
Remember that contacting TikTok's help desk should be one of your last resorts after trying all other troubleshooting methods mentioned earlier. They are there to assist users with technical problems such as TikTok notifications issues, or post Unavailable, and provide solutions tailored specifically to each case.
Conclusion
By following these troubleshooting steps outlined above, you should be able to fix TikTok direct message notification not working issue! Always stay up-to-date with updates released by Tiktok developers and your device manufacturer. This keeps compatibility intact! So enjoy uninterrupted messaging on one of today's most popular social media platforms.