Many people enjoy sharing posts on Meta platforms to connect with friends, family, and followers. But what if you come across a fantastic video on Facebook that you want to share on your Instagram profile? Is it even possible?
Well, the good news is that you can post a Facebook video, or photo on Instagram! One method involves using the Meta Business Suite. Another option is using third-party apps designed for sharing content between different social media platforms.
These apps often provide an easy-to-use interface where you can select the desired post from your Facebook feed and instantly share it on Instagram.
How To Share a Video From Facebook to Instagram?
There are several ways to share a video or photo from Facebook to Instagram. But here are the five best methods:
Method 1: Meta Business Suite
Meta Business Suite is a powerful tool that allows businesses and creators to manage their Facebook Pages and Instagram accounts all in one place. Users can easily reply to comments, create scheduled engaging posts, and easily transfer favorite posts from Facebook directly to Instagram without any hassle.
Open the Google Chrome browser on your phone and search for "Meta Business Suite."
Go to the Planner section, and click on Create post.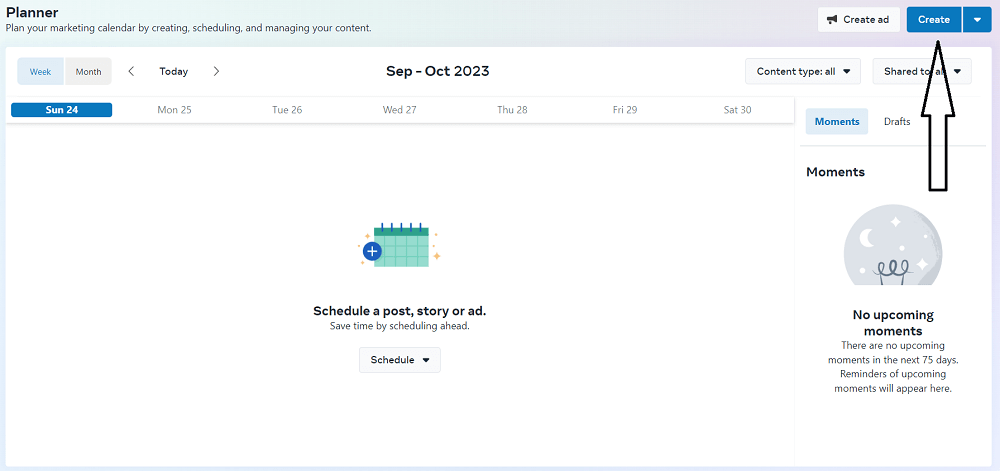 Select the video you want to share.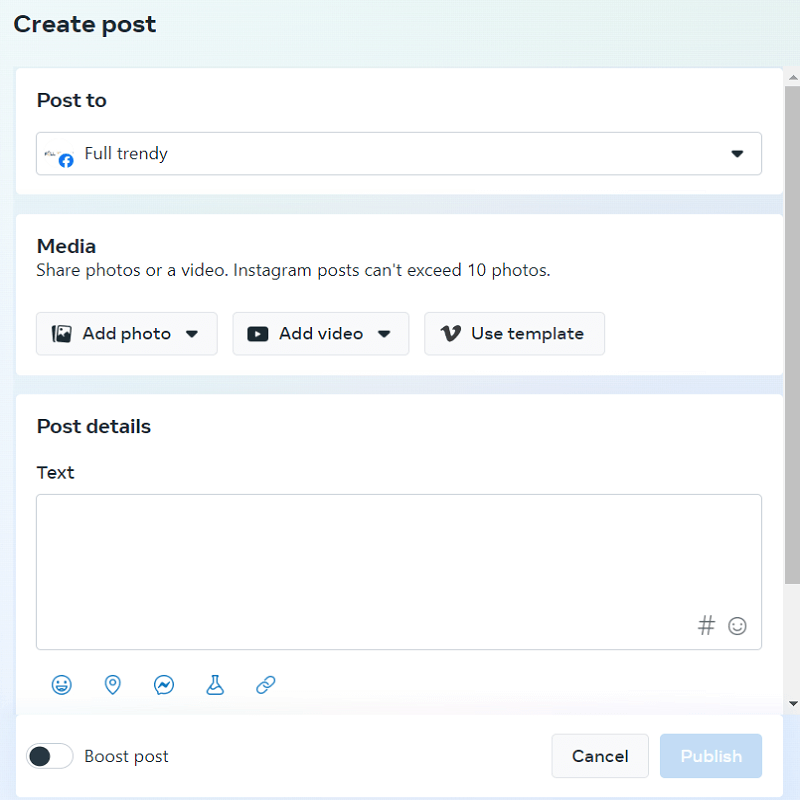 Go to Post to, scroll down, and select Facebook and Instagram accounts.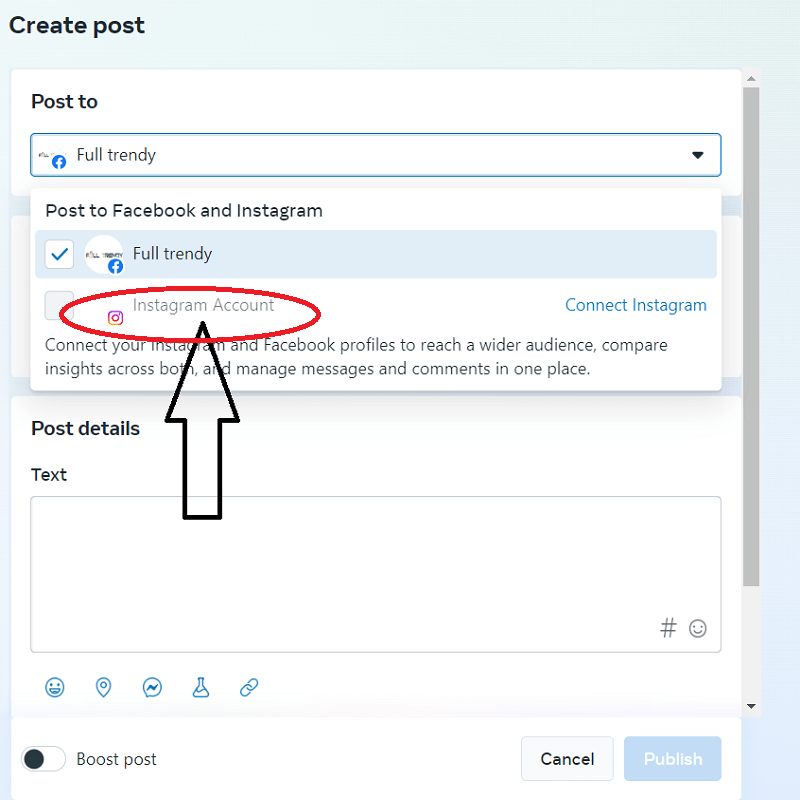 Click publish now.
Method 2: Share Video via App
The second way to share a post between meta platforms is by using the sharing feature within the Facebook and Instagram apps.
Ensure you have both the Facebook and Instagram apps installed on your Android phone.
Select the video that you want to share. 
Look for the "Share" button below the post.
Click on it and Select "Instagram" from this list.
If you still need to link your Facebook and Instagram accounts, you may be prompted to do so at this point. Follow any instructions provided to complete this process.
Once your accounts are linked, you will be taken directly to Instagram, where you can customize your post with captions, and tags before sharing it with your followers.
Method 3: Downloading Option
The downloading feature is another great and classic way to share a video from Facebook to Instagram on your Android phone. This method allows you to save the video onto your phone and upload it to Instagram.
To start:
Locate the video on Facebook.

Tap on the three-dot menu icon in the post's top right corner.
Select the "Save Video" option to download the video file.
Open up your Instagram app and navigate to where you normally upload a new post.
Look for an option that says "Gallery" or "Library," allowing you to access videos saved on your camera roll.
Select the downloaded Facebook video and click publish.
Note: The exact steps and options may vary slightly depending on the version of the Facebook app you are using. However, the overall process should remain similar across different Android devices.
Remember to always respect copyright laws when downloading content from social media platforms!
Method 4: Report Video to Instagram
If you come across a Facebook video you believe violates Instagram's community guidelines, you can report it directly to Instagram. This solution allows you to take action and ensure that inappropriate or harmful content is not shared on both platforms.
Open the Facebook app and locate the problematic video.

Tap on the "…" (three dots) icon in the post's top right corner.

From the options menu, select "Report" and choose "It's Inappropriate."

Follow any additional prompts or instructions Facebook provides for reporting inappropriate content.

Facebook will review your report and take appropriate action.
By reporting a video through this method, you are actively contributing to maintaining a safe and respectful community on both platforms. However, this helps ensure that users abide by guidelines set forth by Instagram and discourages the sharing of harmful content.
Stay vigilant in keeping social media spaces free from inappropriate content!
Method 5: Cross-Posting
Cross-posting is another option when sharing a post from two different Meta platforms. This step allows you to simultaneously post your video on both platforms, saving you time and effort.
Make sure your Facebook and Instagram accounts are linked. You can do this by going to the settings in both apps and connecting them. Once connected, navigate to the photo or video you wish to repost on Instagram.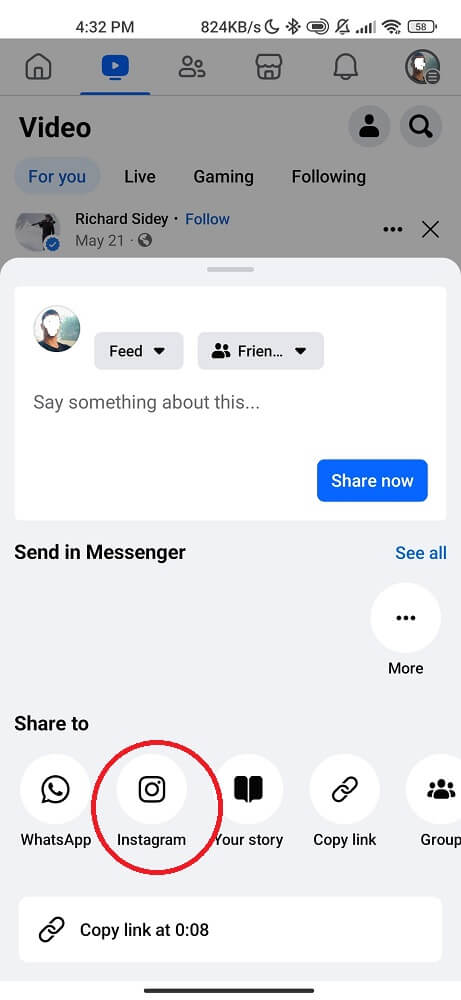 Create a post, then Look for the option that says "share" and select it. Scroll down and choose the option that allows you to share the video both on Facebook news feed and Instagram.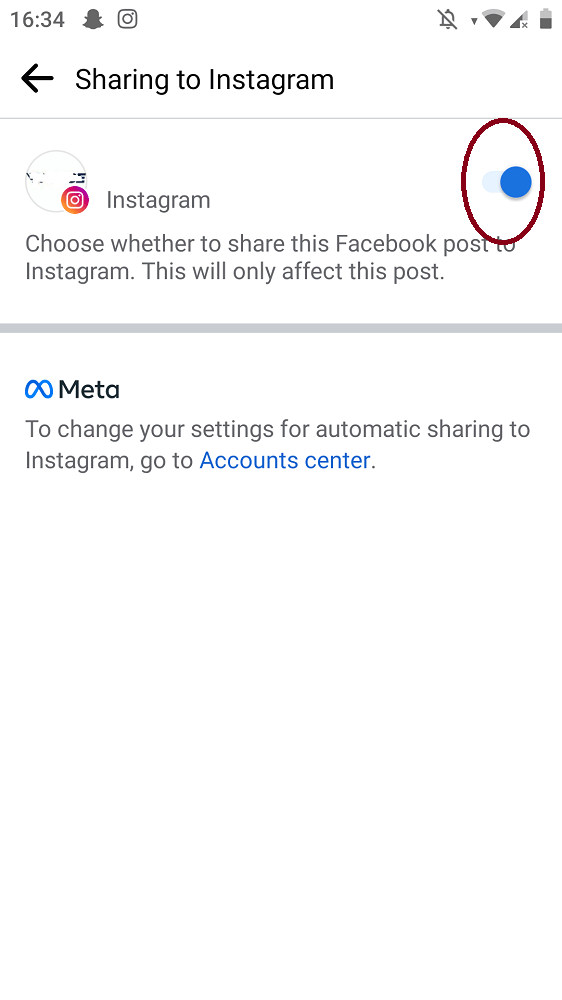 Your post will be uploaded seamlessly onto both platforms without any extra steps. It's an efficient way of sharing content across different social media channels.
Remember, cross-posting may not always be available for all videos depending on their privacy settings or other factors determined by Facebook or Instagram. But when it is an option, take advantage of this feature for convenient sharing!
So there you have five methods for successfully sharing a video from Facebook to Instagram on an Android phone!
Troubleshooting Common Issues
Sometimes, users encounter issues while trying to share a Facebook video on Instagram. But don't worry, it happens to the best of us! Here are some common problems you might face and how to troubleshoot them.
Video format: Instagram supports certain video formats like MP4 and MOV. If your Facebook video is in a different format, you must convert it using a third-party tool or app before sharing it on Instagram.
Length restrictions: Instagram has a maximum video length limit of 60 seconds for regular posts and Stories. If your Facebook video exceeds these limits, consider editing or trimming it down to make it compatible with Instagram's requirements.
Privacy settings: Ensure that the privacy settings of the Facebook post allow for sharing outside of the platform. If the post is set to private or friends-only. You can only share it on Instagram if you change its visibility settings.
Slow Internet connection: A weak Internet connection can cause uploading videos to fail from one platform to another. Ensure you're connected to a stable and fast Wi-Fi network before transferring.
App updates: The Facebook and Instagram apps should be updated to their latest versions for seamless cross-platform sharing. Check for any pending updates and install them before proceeding.
Clear cache: Clearing the cache of both apps can resolve compatibility issues between them. Go into your device settings, find the Apps section, locate Facebook and Instagram, and clear cache files.
By troubleshooting these common issues, you'll be well-equipped to overcome obstacles when sharing a Facebook video on Instagram! Keep experimenting with different videos until you successfully transfer content across platforms!
Conclusion
Sharing a post is a simple way to expand your reach and engage with a wider audience. Following the step by step guide, you can easily share videos from Facebook to Instagram on your Android.
Remember to choose the right video that aligns with your Instagram audience's interests and preferences. This will ensure that your content resonates with them and leads to increased engagement.