The Hulu error code p-dev320 is one of the most common issues users face when using the streaming service. But thankfully, there are a few solutions you can take to resolve this issue.
Read on to find out how to easily fix Hulu error code p dev320 on Tv and Mobile!
What Does Error Code P-DEV320 Mean on Hulu?
If you're seeing the error p-dev320 on your Hulu app, the app is having trouble communicating with the Hulu service.
Numerous things can cause this error. At the same time, the most common reason is an issue with your internet connection.
In case you're using a wireless connection. Try restarting your router or moving closer to the router to see if that helps.
When you use a wired connection, ensure the Ethernet cable is plugged in securely at both ends.
If you're still seeing the P DEV320 error after checking your internet connection, there's likely an issue with the Hulu app itself.
Try restarting or reinstalling the app from your Android or iPhone app store.
Here are all the fixes that worked to eliminate the code p-dev320 and get into Hulu again.
1- Switch to another device to watch Hulu
You may be experiencing the Hulu error code p-dev320 because of an issue with your device. Try Hulu on another device to see if the problem persists.
If so, then the issue is probably related to your internet connection. Check your Wifi internet and ensure it's stable before trying Hulu again.
2- Verify your internet connection
The second solution to fix the Hulu error code p-dev320 is to check your internet connection. It may be due to an issue with communication between the app service and internet connectivity. To fix this:
Take a look at your internet connection.

Start by checking your wireless settings and ensuring the device is connected to the correct network.

If that doesn't help, try restarting both your modem and router. If the problem persists, there may be issues with Hulu's servers.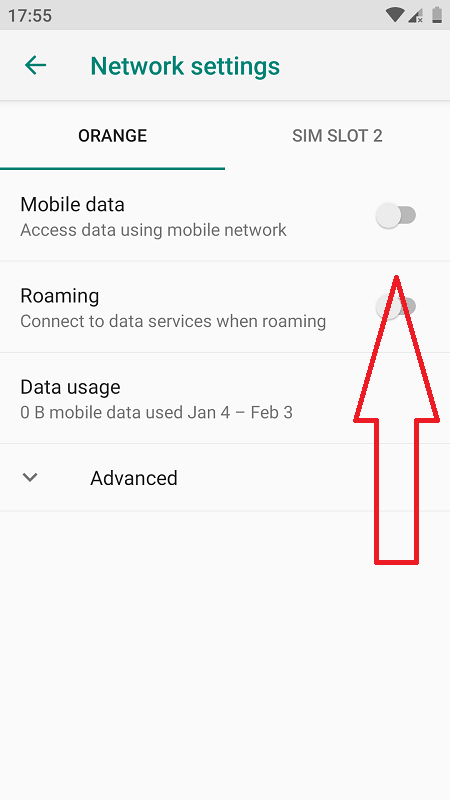 3- Make sure your internet is fast
High-quality streaming on Hulu will only be possible if your internet speed is not fast. There are a variety of internet speed recommendations for Hulu, and if your device doesn't have the required rate, that could be the issue.
You can check your internet speed on fast.com. A free and easy way to test your internet connection.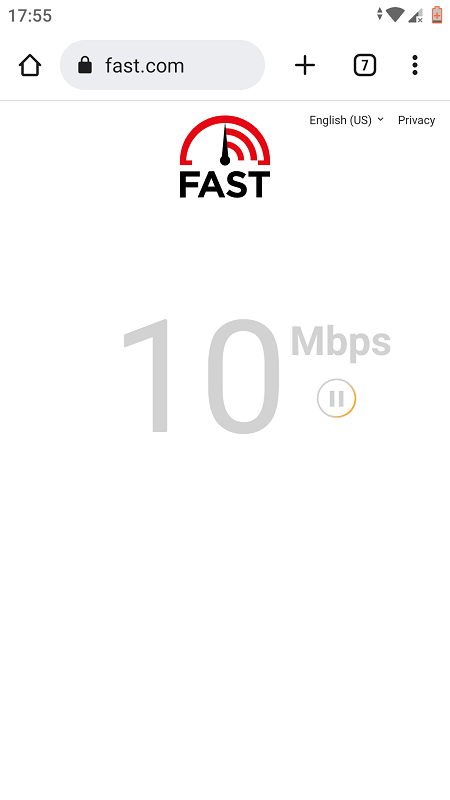 Suppose your speed is below the minimum requirements. Contact your internet service provider to see if there's anything they can do to help improve your connection.
4- Completely close the Hulu app
There is also an outstanding possibility of fixing the Hulu p dev 320 error code on your phone or TV. Try forcing the app to close and reopen. Here is how to close the Hulu app on various devices:
On an iPhone or iPad:
Double-press the Home button to bring up the fast app switcher.
Swipe up on the Hulu app preview to force it to close.
On an Android device:
Select Settings.
Apps & notifications.
See all apps.
Find the Hulu app in the list and tap Force stop.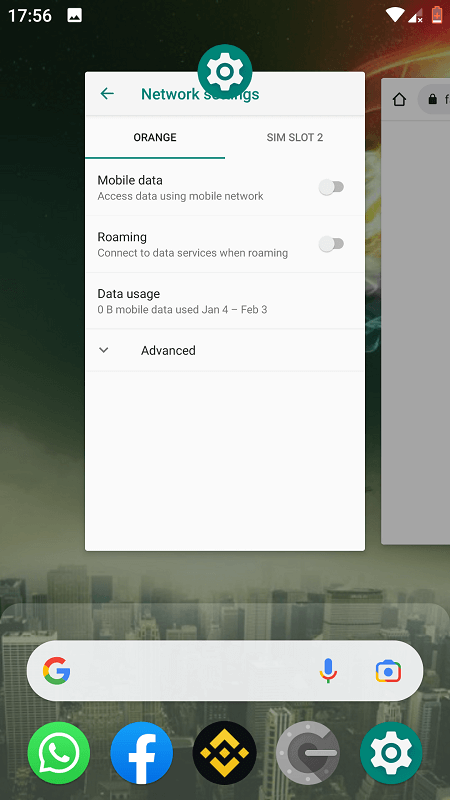 5- Reboot your device
Another potential fix is to restart your device and your local network hardware. This can help resolve any issues caused by a temporary problem with your device or network.
To restart your device, power it off and then back on again.
To reboot your local network hardware, you need to unplug it from the power source and then plug it back in.
Once your device and network hardware have been restarted, check to see if the connectivity issue has been resolved.
6- Install the latest Hulu update
You know that the Hulu service is constantly updating with new movies and TV shows. But did you know that Hulu also releases regular updates to its app?
These updates usually include new features and bug fixes, and it's important to keep your Hulu app up-to-date in order to get the most out of it.
If you're having trouble with the error p-dev320 code, you should update your Hulu app.
If it's an older version, it could be the cause of the error code problem. This is especially likely to be the case if Hulu works on some of your devices but not others. 
Update the Hulu app on Android:
Locate the Google Store app.
Find the menu icon at the top of the screen.
Select "My apps & games."
Find the Hulu app.
Tap "Update."
Once you've updated the Hulu app, you'll be able to enjoy all of the latest features and bug fixes. So don't wait — update your Hulu app today!
Update the Hulu app on iOS:
Go to the App Store.
Tap on the "Updates". You should see the Hulu app with an "Update" button.
Locate that button and wait for the update to download and install.
If you're not seeing the Hulu app listed in the App Store's Updates tab, it means that you already have the latest version installed.
7- Clear the Hulu app cache
If you're still having trouble with the Hulu app after trying the above. Then, the issue might be related to the data cache.
This is a temporary storage area where your device saves data for quick access. Over time, this cache can become full and may cause Hulu auto-play not to work and the p dev 320 error problems.
Unfortunately, you can't clear the cache on some devices. But if you're using an android or iPhone, Here's how:
Clear Hulu app on iPhone:
Find the Settings app.
Click on "General."
Select "iPhone Storage."
Find the Hulu app in the list and click on it.
Click "Delete App" and then "Confirm."
Clear Hulu app on Android:
Locate the Settings on your Android.
Select Apps & notifications.
Click to See all apps.
Tap Hulu.
Select Storage.
Choose Clear data.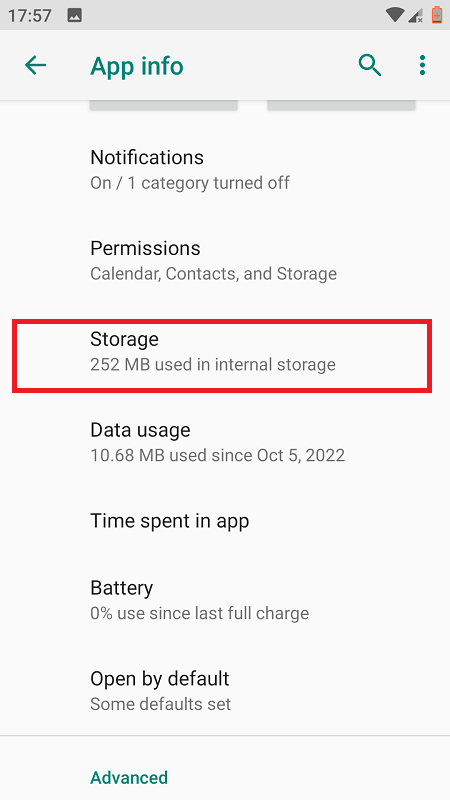 After clearing the cache, try opening the Hulu app again and see if the code p-dev320 issue has been resolved.
8- Visit the Hulu community and forums
When you try to watch Hulu and receive an error message, maybe the problem occurs with Hulu itself. In this case, they may update their forum to inform people of the error.
So be sure to check that out. You can also check Hulu's official community and forums for more information.

9- Get in touch with Customer Support
If you have followed all of the steps in the previous section and Hulu still does not work, you should contact Hulu customer support.
There are several ways to do this:
Visit the Hulu Help Center and click on the "Contact Us" button.
Fill out the form on the "Contact Us" page.

Call Hulu customer support at 1 888 265-6650 or 888-907-0345.
When you contact Hulu, be sure to let them know what troubleshooting steps you have already taken and what problem you are still experiencing.
This will help them assist you more quickly and efficiently to fix Hulu error p-dev320.
Conclusion
We hope this article has helped you to understand what causes the Hulu error code p-dev320 and how to fix it.
While troubleshooting can be intimidating, with the proper guidance, it's easy to correct these errors without outside help.
Remember that if all else fails, customer service representatives can always help you through the process. Happy streaming!