Do you want to avoid scrolling through TikTok and feeling too old for the content? Don't worry, because we've compiled a list of the best apps like TikTok that are perfect for adults who want to have some fun in 2023!
Whether you're looking for entertainment, inspiration, or a good laugh, these apps offer great alternatives to the popular TikTok video-sharing.
So wear your dancing shoes and get ready to explore a new world of creativity and excitement with our top picks. Let's dive in!
Is There an App Like TikTok but for Adults?
Yes, some popular TikTok alternatives for adults include Clapper, Dubsmash, Triller, Instagram Reels, and more, allowing users to create and share short-form videos with music and effects.
These platforms offer unique features tailored to adult content and trending creators, such as more advanced editing tools and a more comprehensive range of music options.
Platforms like Clapper and Byte have also gained popularity as TikTok alternatives for adults. While each platform has unique features and community. The underlying experience of creating and engaging with short-form video content remains consistent across all these options.
Top 12 Apps Like TikTok for Adults
Clapper
Funimate
Dubsmash
Vine
Snapchat
Thriller
Instagram
Mitron
Facebook
Chicktok
MuStar
Likee
1- Clapper
Clapper is a video app that has been gaining popularity as a TikTok alternative, particularly among adults. The app offers similar features to TikTok, including creating and sharing lives in the real world with music and effects.
However, Clapper also encourages users to create original content and engage authentically and creatively with one another. This differentiates it from TikTok, which has been criticized for promoting copycat content.
Additionally, Clapper offers a more serious tone and connections than TikTok, catering to an older demographic seeking a more professional and engaging community for their video creations.
Overall, Clapper provides a fantastic tool for adults looking to create and share live video content in a fun and exciting way.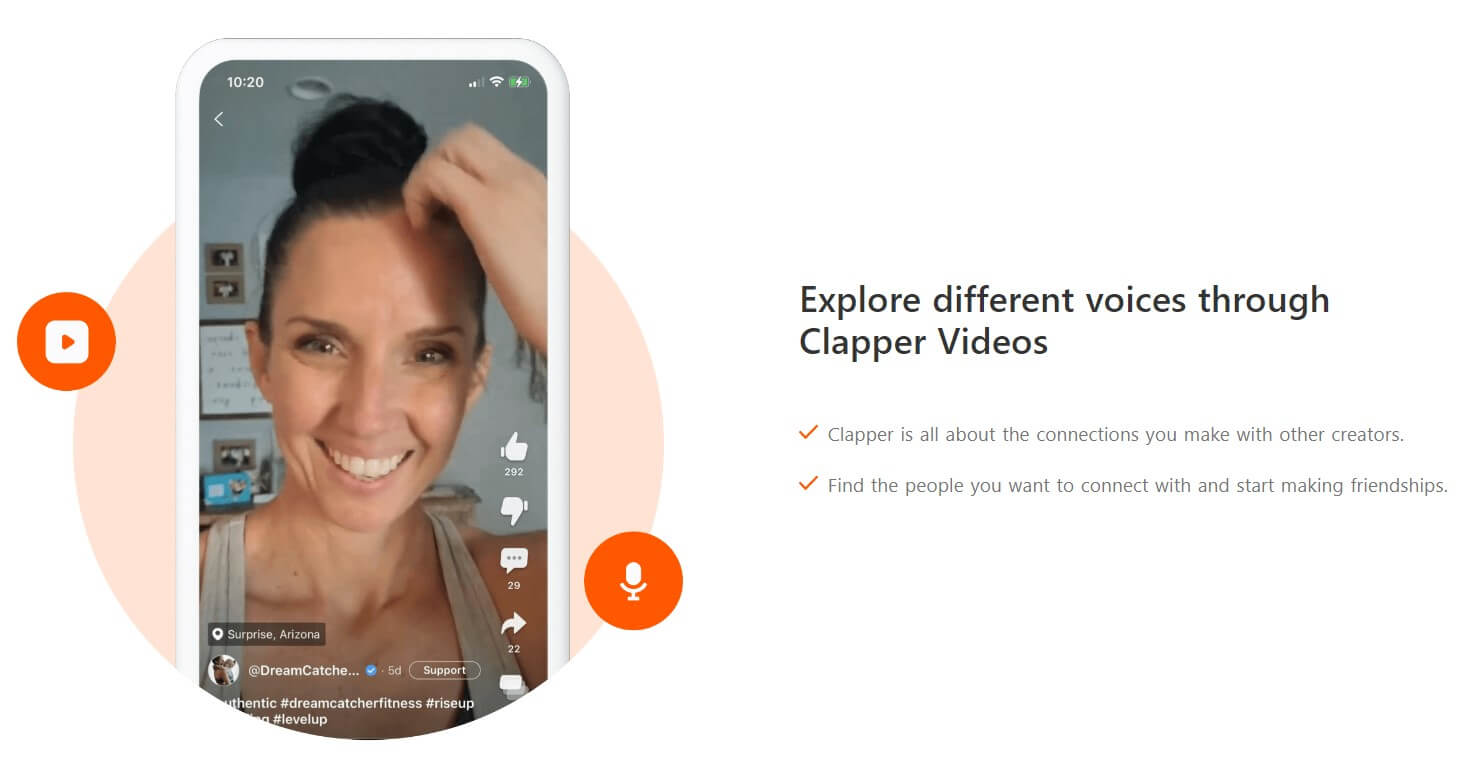 2- Funimate
Funimate is a video editing app that enables users to create unique, engaging short-form videos. The app features an impressive suite of tools and effects, allowing users to seamlessly add animations, transitions, filters, and slow-mo effects into their videos and create reverse and slow-motion videos with just a tap of their fingers.
Funimate offers both social and creative features to users of the app. Users can join weekly challenges and network with other creators to build their fan base, all through its user-friendly interface, which makes creating high-quality videos effortless even without prior video editing experience.
It is an excellent app for creating visually appealing and enjoyable videos to be shared on platforms such as TikTok and Instagram, making Funimate an indispensable solution when creating fun content!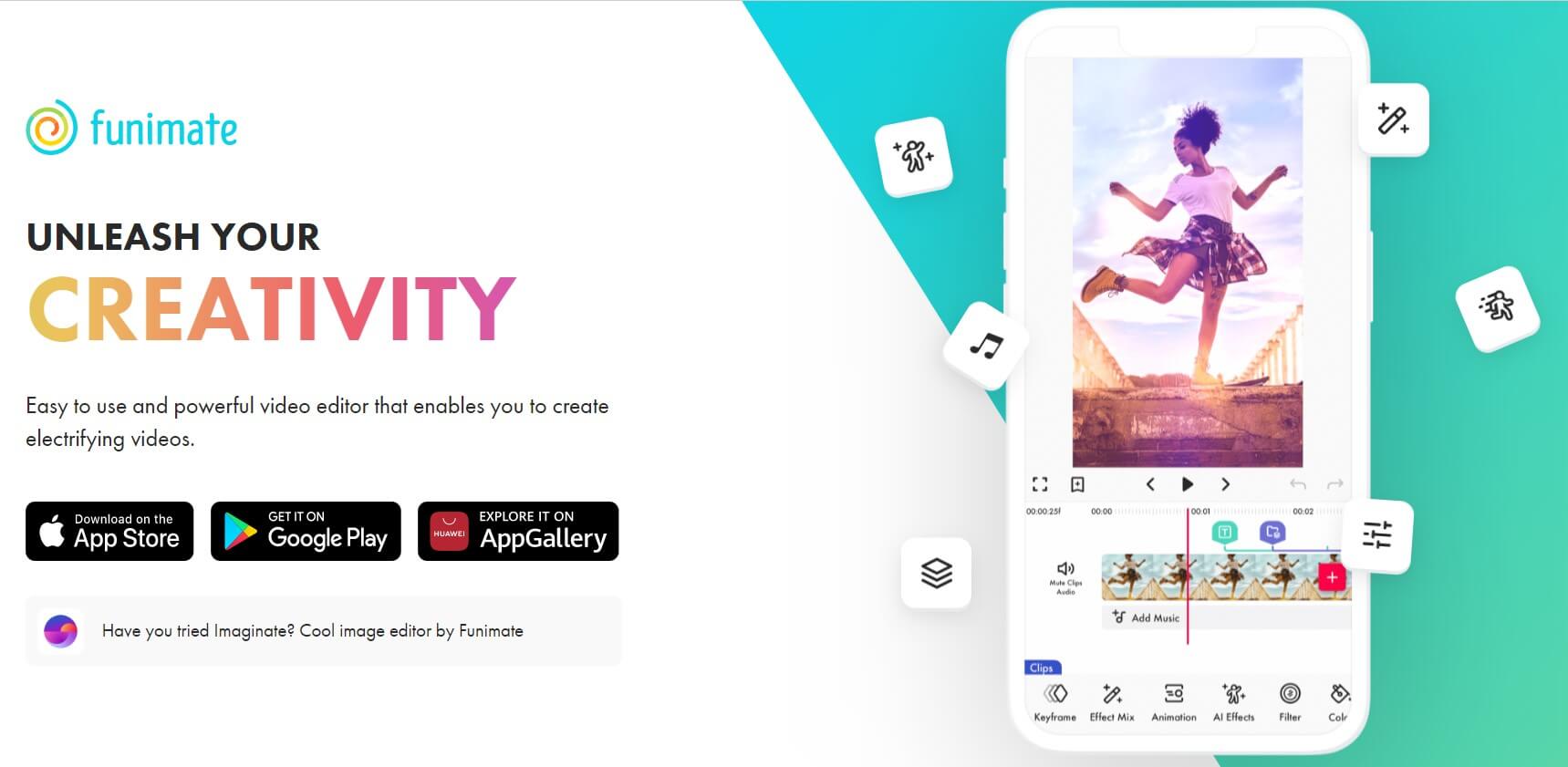 3- Dubsmash
Dubsmash is a popular video-sharing app that has been making online waves. It's often compared to TikTok because it allows users to watch, create, and share their favorite TV and film quotes, but Dubsmash has a particular niche that sets it apart.
Unlike TikTok, which caters to a broad demographic, Dubsmash focuses on adult content. The app has gained popularity among those seeking to create and share comedic or creative lip-sync videos that appeal to an older audience.
Dubsmash stands out with its user-friendly interface and extensive music library as an essential app for producing high-quality content.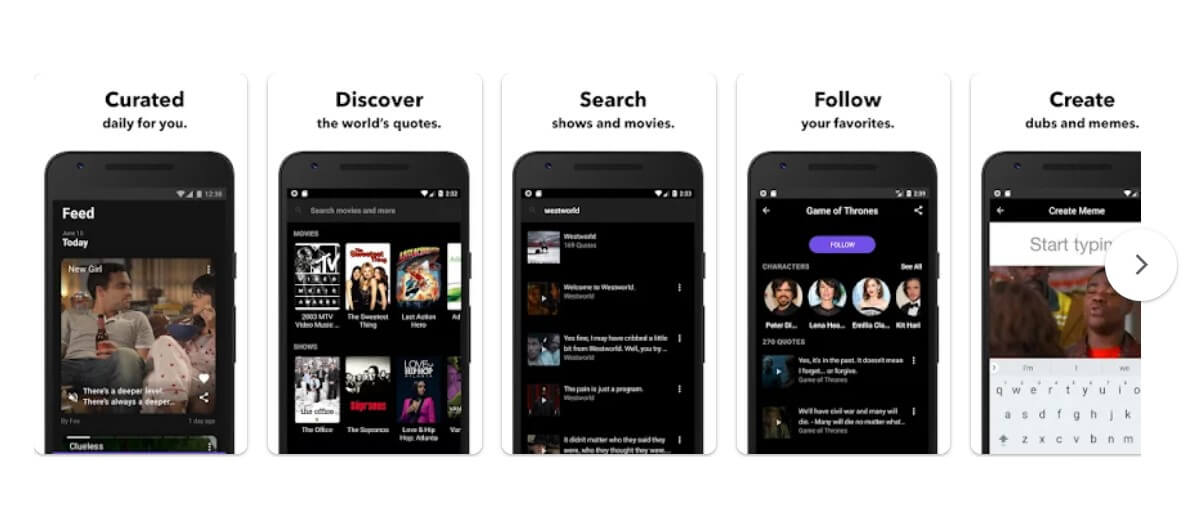 4- Vine
Vine is developed by Twitter and allows you to discover trending videos and remixes before they hit other platforms and content tailored directly towards your interests, such as music, art, cooking, or anything else.
Because Vine is explicitly tailored towards adults, you won't have to sort through endless videos featuring teenagers dancing in their bedrooms (unless that piques your interest!). Instead, you will discover a community dedicated to producing high-quality content similar to the TikTok app.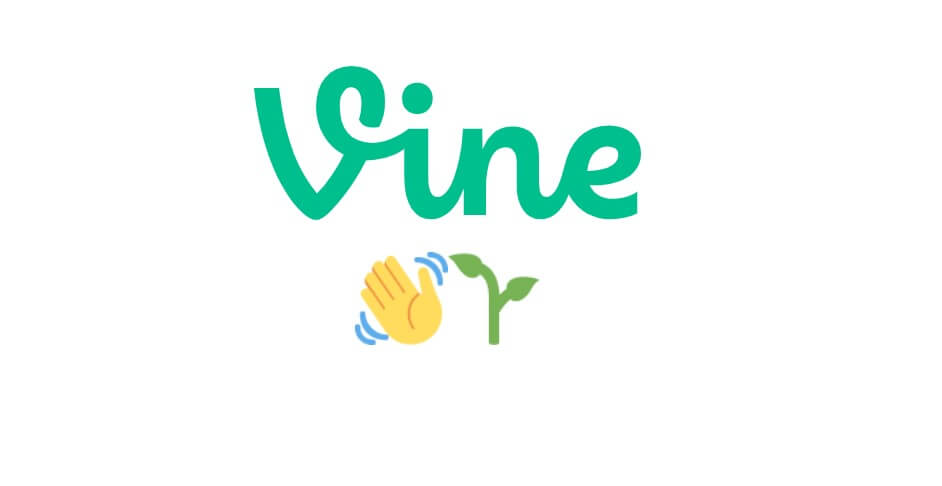 5- Snapchat
Snapchat is an engaging way to stay in touch with family and friends while discovering new content and staying abreast of current trends. If you're looking for an app like TikTok geared more toward adults, Snapchat is a great option. Here are some of the best things about Snapchat:
The filters are fun and can be used to record exciting videos.
There are various ways to share your snaps, including via text, email, or group chat.
Snapchat offers unique features like "Stories," which allows you to string multiple snaps into one cohesive narrative.
You can follow other users to see their public snaps or add them as friends to view their private snaps.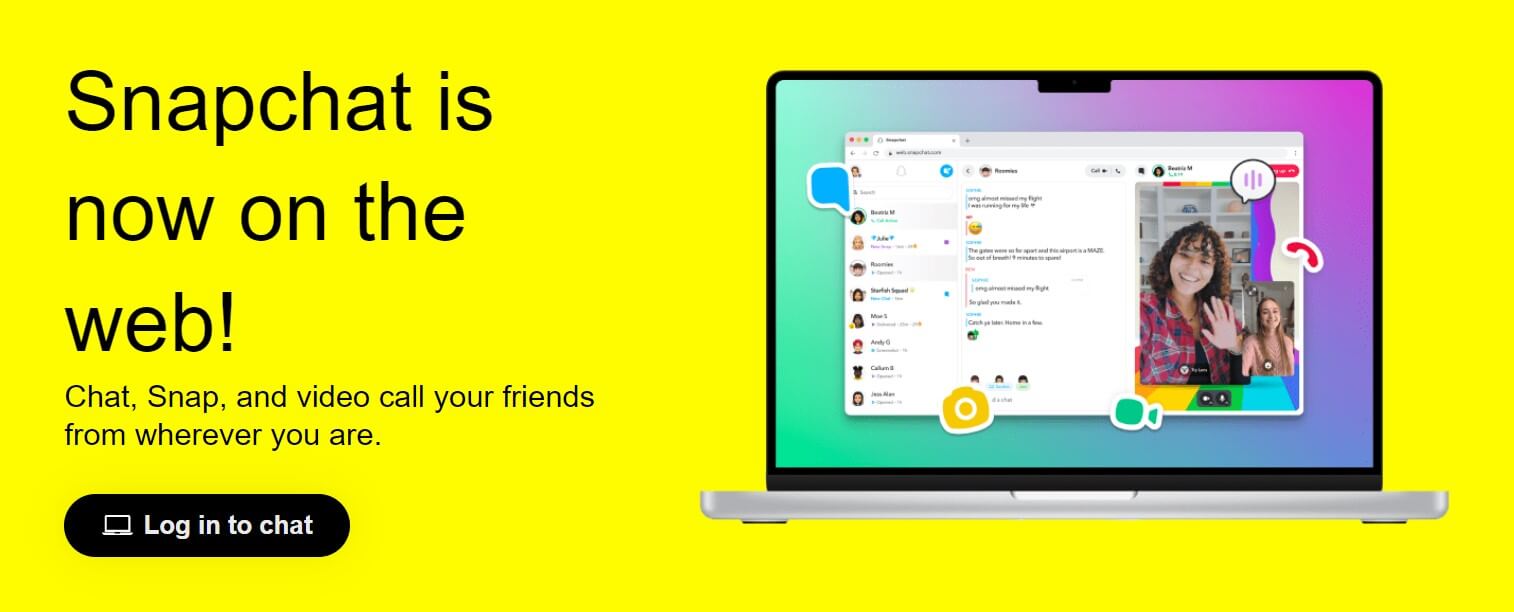 6- Thriller
Triller is a video-making app that has become increasingly popular over recent years. The app is the best alternative to TikTok and lets users create short videos with music and effects. Also, it offers a unique feature that sets it apart from other video-sharing apps.
Triller makes creating professional-looking videos easy for anyone without editing experience by offering the Auto-Edit feature, which instantly edits clips together to the rhythm of any song selected. Anyone can easily make professional-grade short videos quickly using Triller.
Triller also offers a social aspect, allowing users to follow friends, celebrities, and other influencers to see their latest video creations. Overall, Triller is a great app with an easy-to-use platform for creating engaging and visually stunning content.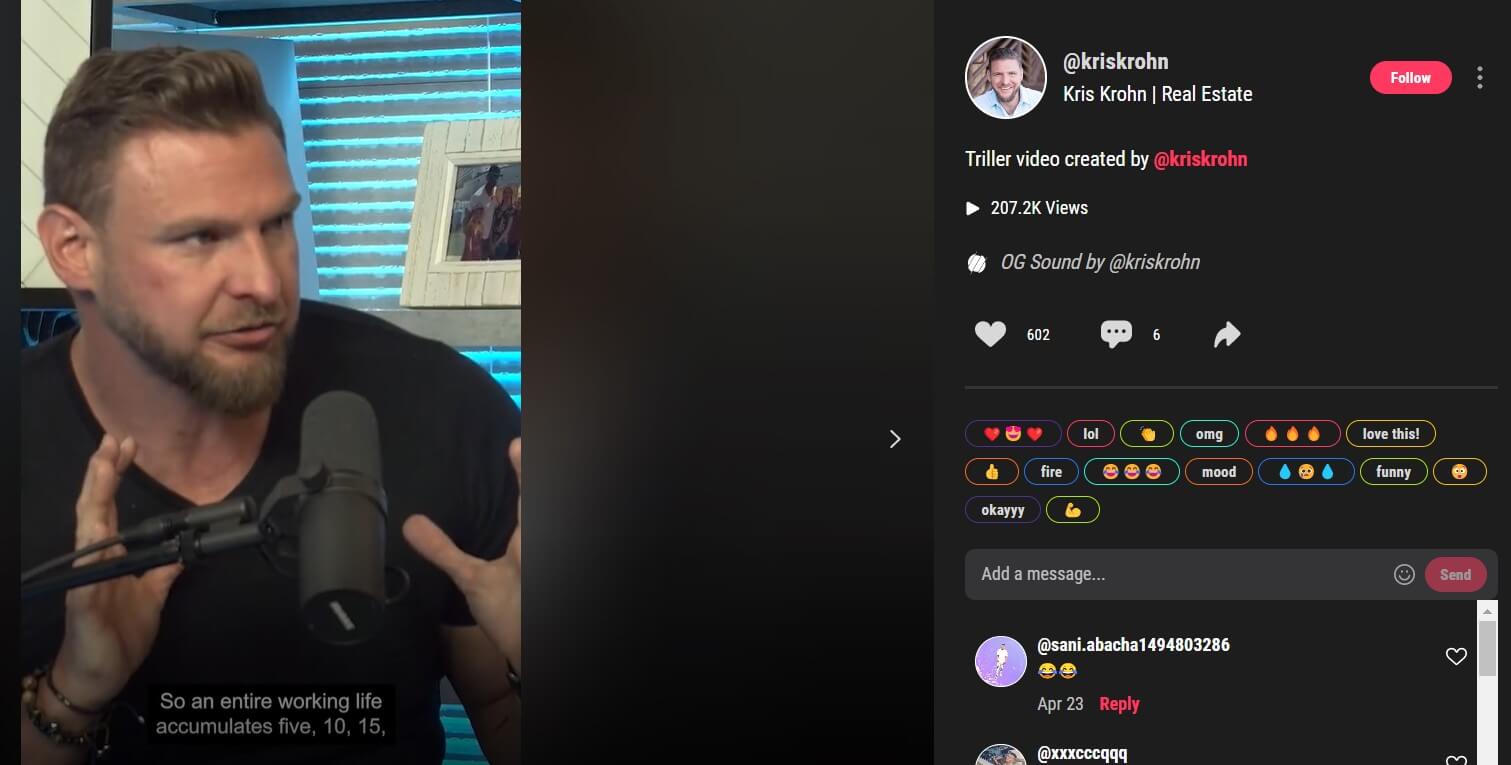 7- Instagram (Reels)
Instagram is an excellent alternative to TikTok for adults who want to have fun. It provides users with an abundance of features to enable them to create and share content, interact with other users, and discover new interests.
Unlike TikTok, which primarily focuses on short-form videos, Instagram provides a mix of content types, including photos, videos, stories, live videos, reels, and IGTV. In this way, adults are able to find content that appeals to them and stay engaged for a longer period of time.
Also, the Instagram app has a strong focus on community. As a result, you can build up a feed of content that you'll enjoy from friends and family, brands, and celebrities you're interested in.
Instagram is free and does not require any hidden fees, making it an accessible platform for anyone who wants to make money online.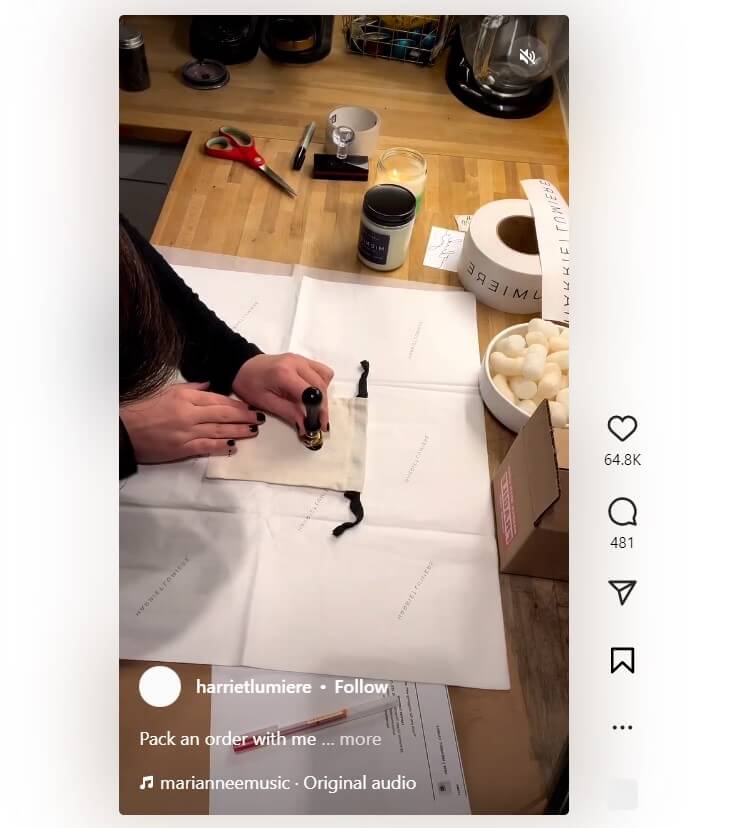 8- Mitron
Mitron is a short viral video-sharing app that has gained popularity in India as a TikTok alternative. The app allows users to create and share short videos up to 60 seconds in length, with features like filters, effects, and music to enhance their creations.
Mitron has been praised for its ease of use and simple interface, making it an accessible platform for content creators of all levels. Additionally, the app has become popular among Indian creators and viewers looking for an app similar to TikTok.
However, Mitron has been criticized for its lack of solid community guidelines and moderation, which has led to the spread of inappropriate content on the platform. Nonetheless, Mitron remains a famous short-form video creation and sharing option, particularly within the Indian market.
9- Facebook
Facebook was initially introduced as a social networking website in 2004 and become one of the world's most widely-used websites. Both young and adults can create personal profiles, connect with friends and family members, create Facebook reels and lives, join groups or pages, and post photos/videos/comments.
Facebook has quickly grown to include features like news shorts, feeds, marketplace, events, messaging, and video calling that enable community building and social interactions between users, helping them stay in touch and share their lives with the world.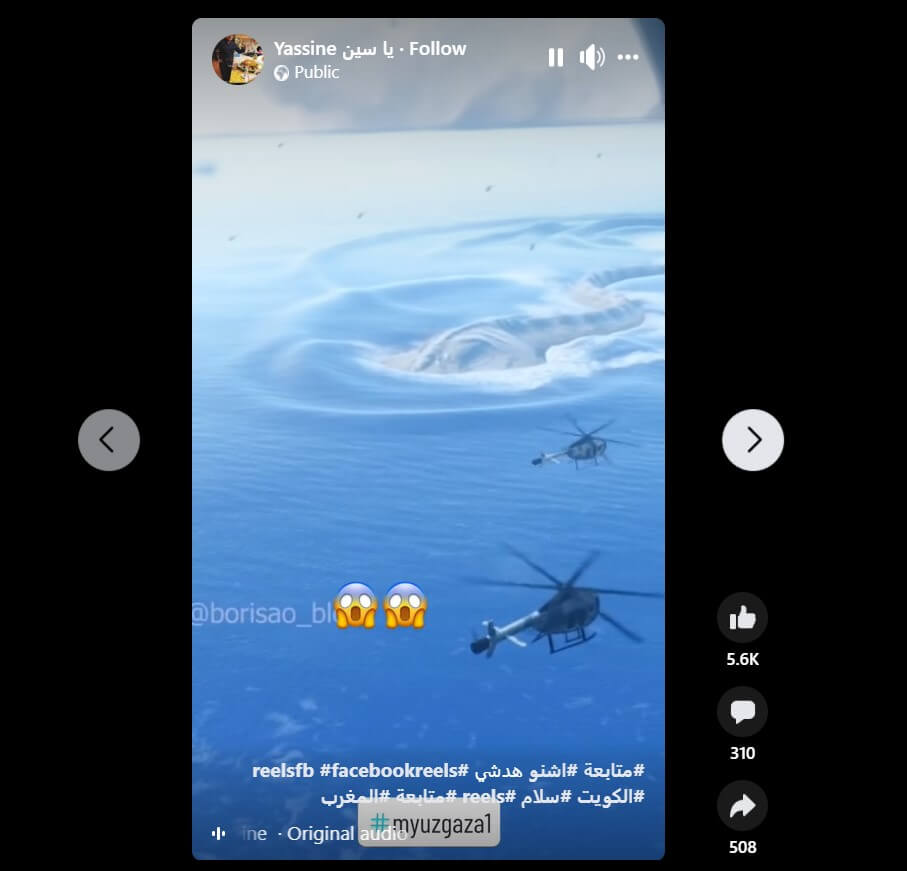 10- Chicktok
Chicktok is a safe and hot alternative to TikTok designed specifically for adults. Packed full of entertaining features, Chicktok is quickly becoming the go-to social media app for people seeking a more mature approach.
Chicktok focuses on providing high-quality short viral videos that are both informative and entertaining, connecting like-minded individuals together and opening up doors to exploring new interests like fashion, cooking, or travel.
Perfect if you want a fresh new approach to social media! So if you're seeking an exciting and innovative social media app then Chicktok should definitely be on your radar!
11- MuStar
Mustar is a lip-syncing app that allows users to create and share short videos featuring music and effects, in an extremely competitive setting. Battle against each other while musically competing!
While I cannot attest to its suitability for adult users, Mustar provides an alternative social media platform for entertaining and creative short videos for those who enjoy lip-syncing and musical contests.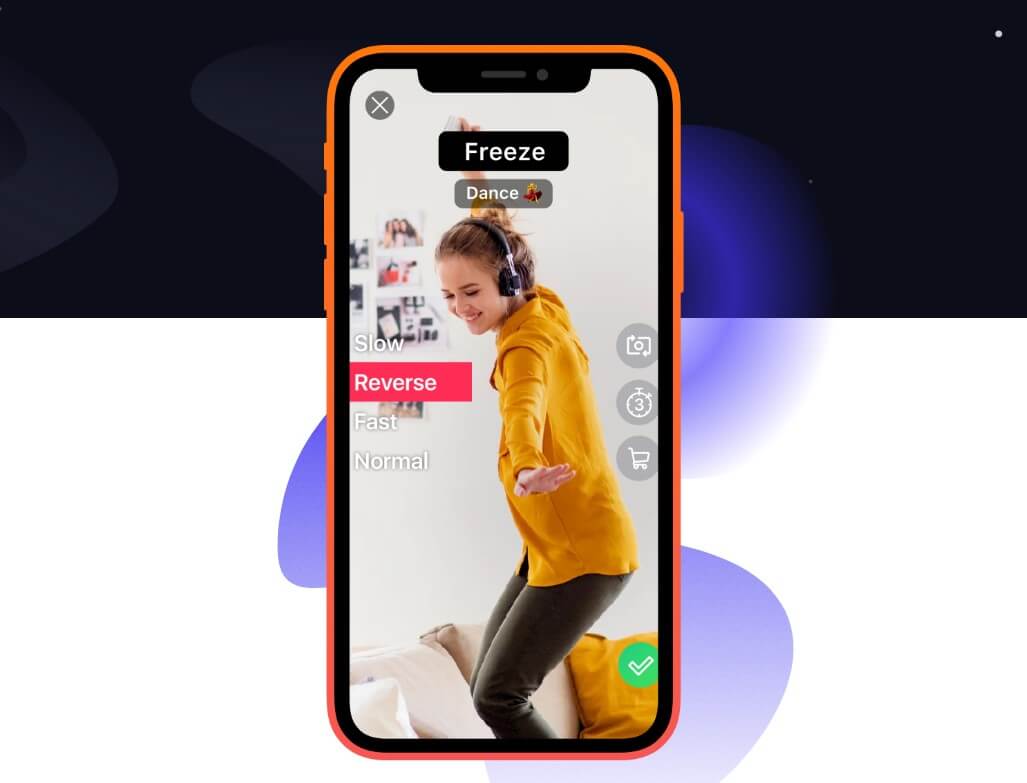 12- Likee
Likee is an original short-form video-sharing app that has gained popularity as a TikTok alternative, particularly among adult content creators. The app offers many similar features to TikTok, including creating and sharing videos with music and effects, but it also provides unique functionalities tailored to adult users.
The app is an adult content creation platform designed to easily share and collaborate on videos with others in an enclosed group setting. Plus, its AI-powered video editing tools make creating professional-looking videos quickly and efficiently possible – an all-around great experience. Likee is an excellent app like TikTok for adult content creators looking to produce enjoyable and creative videos!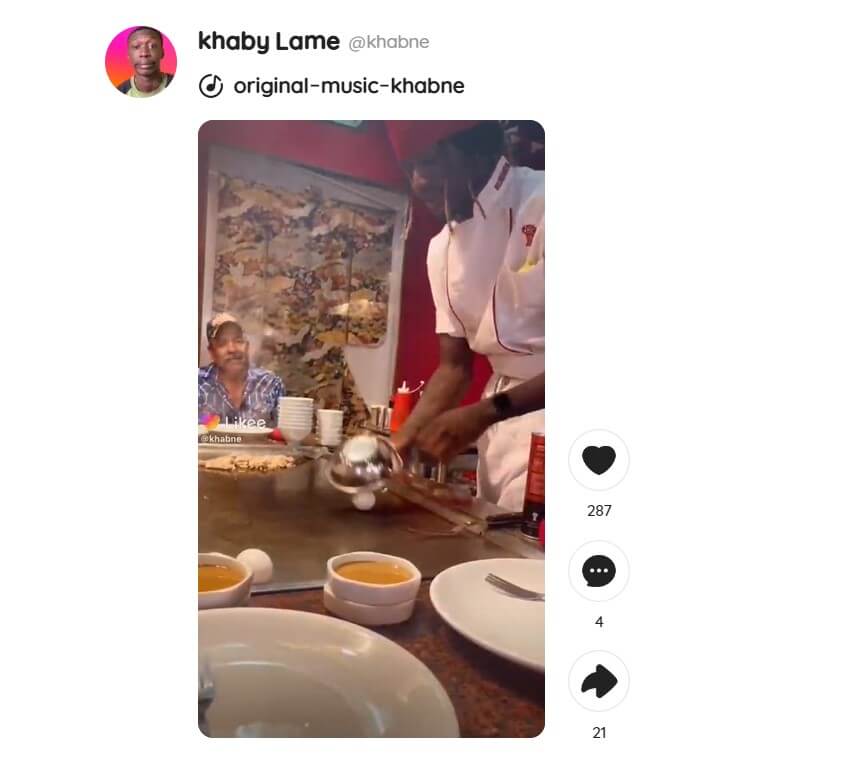 Conclusion
In conclusion, there are a number of alternative apps to TikTok that offer adults an exciting and unique social media experience. These platforms provide users with the ability to connect with like-minded individuals, explore new interests, and share their passions in a more mature and sophisticated way.
Each of these 12 best alternative TikTok apps offers something different, from innovative features to specialized communities, ensuring that there is an app suitable for every user. Whether you are looking for a platform to showcase your creativity or build meaningful relationships, these apps like TikTok have something for everyone.