You've probably seen some clear PFP on TikTok and wanted to know how it was done. Well, with just four simple steps you can learn how to get a transparent profile picture for your own TikTok account!
Read on to find out how to make your clear TikTok profile pic and stand out from the crowd.
How to Get a Transparent Profile Picture on TIKTOK?
You can get a transparent image if you're interested in adding some flair to your TikTok profile.
While TikTok doesn't offer the ability to make a transparent PFP directly within the app. You can still use a few methods to achieve this look.
Here's how to get a transparent profile pic on TikTok in just a few steps.
Step 1: Background Removal App
There are many Android or iPhone applications that can automatically remove backgrounds from images in a matter of seconds. But we recommend using the app "Background Eraser."
The app uses advanced artificial intelligence to automatically identify the foreground and background in an image and then removes the background with a single tap.
The background eraser App is perfect for those who want to get a cool and professional transparent PFP on TikTok.
The app is simple to use and can save you a lot of time compared to traditional methods of background removal. To use the app:
Upload your image
Select the area you want to be transparent.
The app will then erase the background and make it transparent. Once you're happy with the results, save your image and upload it to TikTok.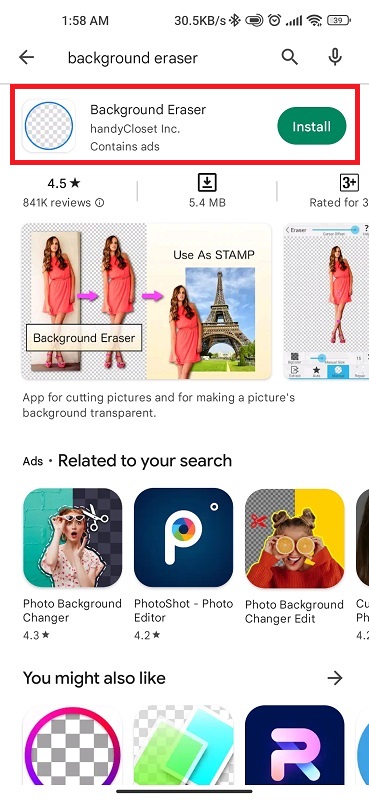 Step 2: Remove.bg
Remove.bg is an amazing tool that can help you quickly remove the background from any image in just a few seconds.
This website works with all major image formats, including JPG and PNG.
You can simply upload your image onto the website.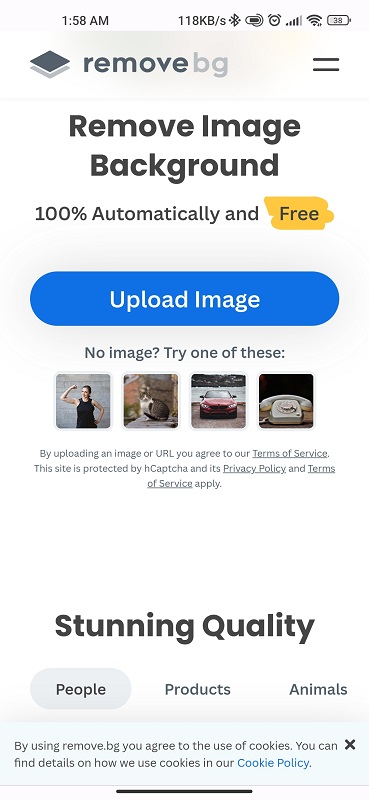 Within moments you have a transparent version of pic ready for your Tiktok profile. See the example below.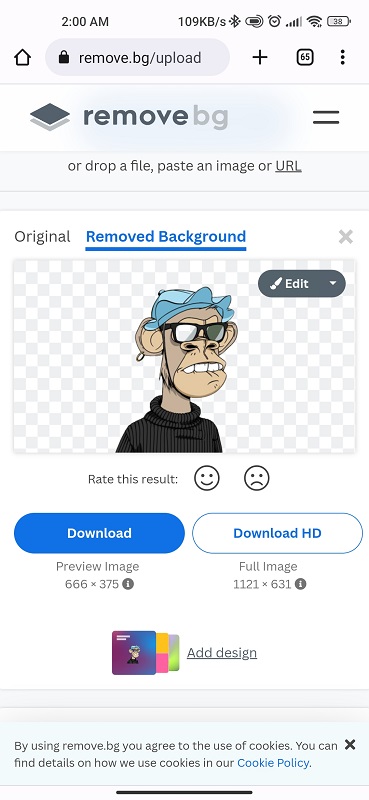 The best part is removed.bg does not require any software downloads or special skills to use – anyone can do it! It comes at no cost to users, so there are no hidden expenses.
With these features combined together. Creating beautiful images with ease can now be achieved without having any prior knowledge of graphic design software or even photoshop skills!
Step 3: Photoshop
Photoshop software is the first method of making clear PFP on TikTok. You need to take or upload a picture that you want.
If you're taking a new phone, ensure the background is well-lit and uniform. Besides, It's essential to have good contrast between your foreground and background.
Once you have your PFP, open it in the editing Photoshop program. You must use the "select" tool to create a mask around the part of the image we want to keep.
Click on the "select" tool and then tap on the area of the image you want to keep.
Once you've selected your desired area. Click "inverse" in the options bar at the top of the screen. This will select everything except for your masked area.
Now that we have our selection. We need to add a layer mask. A layer mask allows us to make part of our layer transparent.
To do this, click on the "add layer mask" icon at the bottom of the layers panel.
With our layer mask added, we can now start painting with black over the areas we want to be transparent.
Make sure your foreground color is set to black before you start painting.
You can do this by pressing "d" on your keyboard or clicking on the black color swatch in the toolbar at the bottom of the screen.
Now that our brush is set up. We can start painting over areas, and we want the TikTok PFP to be transparent.
As you paint, you'll see the background begin to disappear. Once you're done, save your clear TikTok profile pic, and you're all set!
Step 4: Upload the Picture to Your Profile
Assuming you already have the transparent picture saved to your camera roll.
Locate your profile in the TikTok app.
Select the edit profile button (the pencil icon).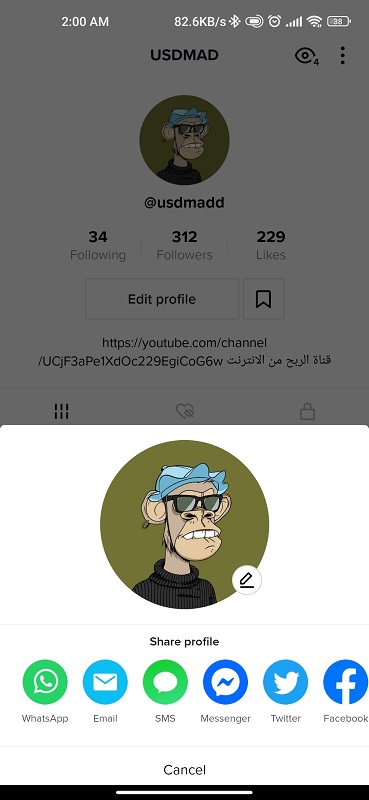 Choose "Change Profile Photo".
Upload the picture from your camera roll.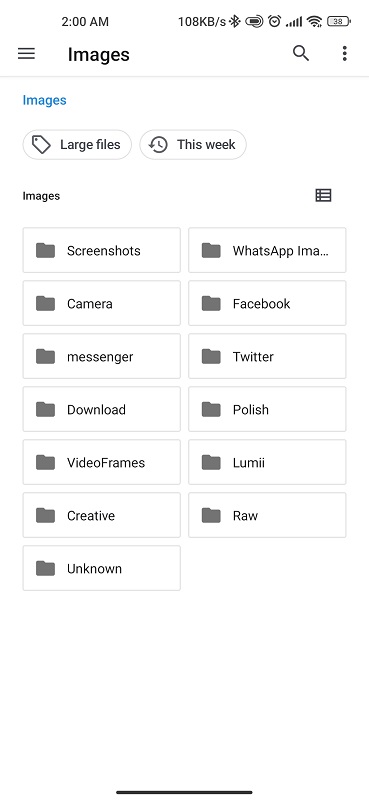 That's it! Your new transparent profile picture will now be visible to all your TikTok followers.
Conclusion
Transparent profile pictures are a great way to stand out on TikTok and make your profile unique. This article has shown how easy it is to get a clear PFP on TikTok in four simple steps.
Whether you're looking for an aesthetic masterpiece or want something different. It's worth giving the transparency tool a try!
So upload that cool profile picture and start making TikTok waves with your new transparent look.