Twitter 2FA is a security feature that requires you to enter your verification code to log in. In some cases, Twitter 2FA doesn't work properly, and there is no code received. In this article, we'll show you how to fix Twitter two factor authentication not working.
Why Isn't Twitter Sending Me the 2FA Verification Code Text?
Twitter has a verification code system in place to help protect users from spam and malicious tweets. If you've never received a verification code text, there may be several reasons why:
1- You didn't use two-factor authentication when you first signed up for Twitter. Go to your account settings to get a verification code and click "Verification." and set up the 2FA code.
2- You may have reached your SMS message limit on your phone. If your phone is unable to send or receive messages, Twitter may not be able to send you a verification code text.
Check your phone's settings to see if there are any restrictions on how many messages you can send or receive each day. If there are no restrictions, try restarting your phone or using another carrier.
3- Your phone number may not be registered with Twitter. If you've never received a verification two-factor authentication code.
Then, it's time to check if your number is registered with Twitter and that the contact information in your account is accurate.

How to Fix Twitter 2FA Not Working?
Twitter is a great way to stay connected with friends and followers. But it can be frustrating if your two-factor authentication isn't working.
Here are three ways to fix Twitter two factor authentication issue:
1- Turn off Twitter two-factor authentication
There is a way to turn off 2FA temporarily so that you can log in with another device. This is not a safe practice to follow all the time, and you should turn it on immediately. To turn off two factor authentication on Twitter:
Open the account settings page
Click on the "Security" tab.
Under "Two-Factor Authentication," click on the toggle button next to "Use Two-Factor Authentication."

Once you have entered your phone number and password again, the 2FA on your Twitter account will be disabled.
2- Try Google Authenticator
You need to enter your password plus more information sent to your phone via text or app to use 2FA. However, there are various 2FA methods out there. But one of the most popular is Google Authenticator. It's free and easy to use and works with most smartphones.
Download the Google Authenticator app from the App Store or Play Store.

Open it up and create a new account.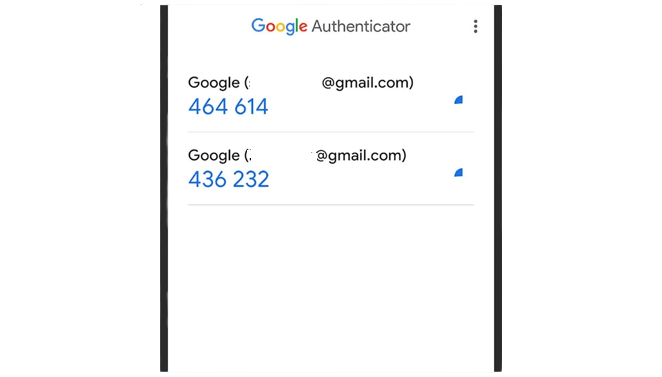 The google authenticator can help you fix the Twitter 2FA not working issue. If this option fails, follow the next solution.
3- Reset the twitter password
Here's how to reset your Twitter password:
Log in to your Twitter account.
Click on the "Your Account" button at the top of the screen.
Under "Password," click on "Change Password."
Enter your current password into the new password field and click "Create New Password."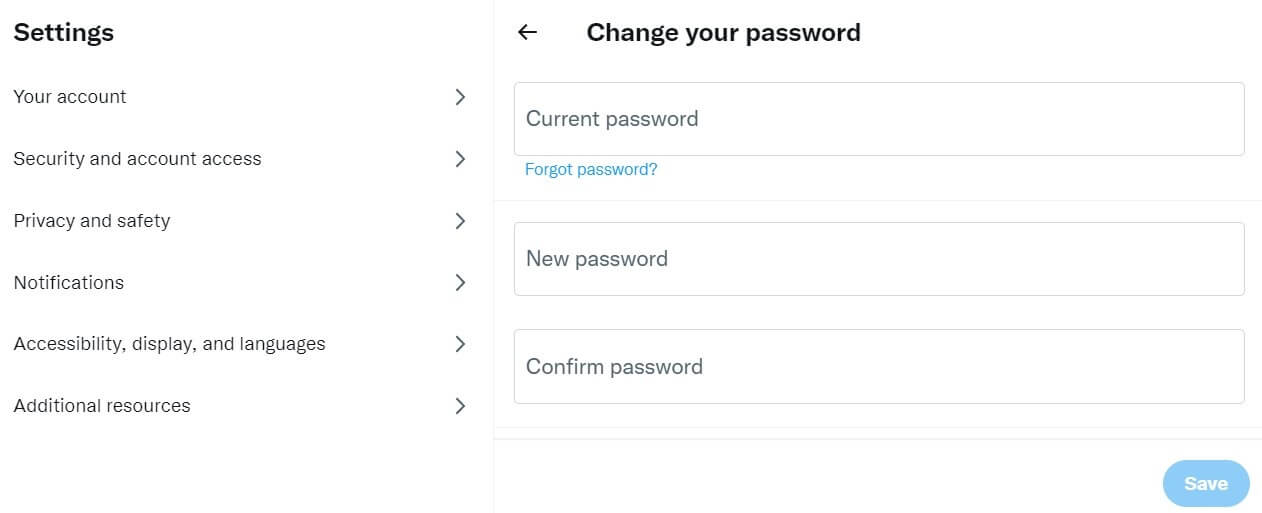 Be sure to save both your new password and secret code in a safe place in case you need them in the future!
4- Contact Twitter's support team.
If still twitter two factor authentication not working with your account. The last solution is to contact Twitter support. You can email them at help@twitter.com, call them at (800) 993-9423, or chat with them using their live chat feature.
Twitter provides various resources to help you troubleshoot 2FA issues with your account. If you cannot send them a message. Then, contact the support team using the phone number (800) 993-9423.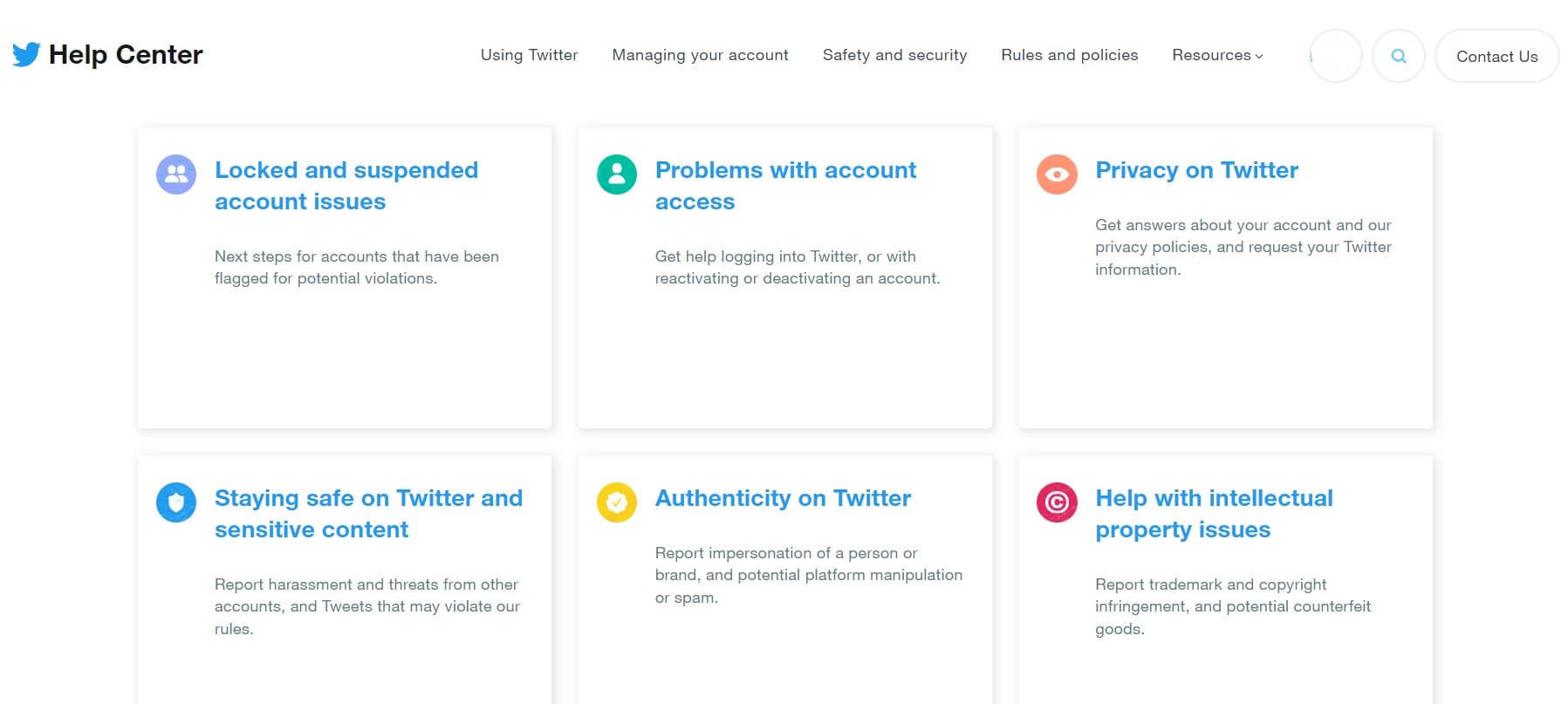 Conclusion
Hopefully, this article has provided the information you need to fix Twitter 2FA not working issue and get your account back online. If not, be sure to check out our other articles on security topics for more help. Thanks for reading!
Frequently Asked Questions
Why Am I Not Getting My Twitter Verification Code Email?
There are a few possible reasons why you are not received your verification code email:
Make sure your Twitter account settings include the correct email address.

Make sure your Twitter account is linked to your email address.

If you have added a phone number to your Twitter. Make sure that the number is included in your contact information.

If you have updated your Twitter account password or have security questions. Provide those details in the verification code email.

If you have problems with your computer or email system problems. The best option is to contact Twitter support for help.
Can You Bypass 2-Factor Authentication?
In many online services, 2FA requires more extra information, such as a password and authentication device. While 2FA can help prevent unauthorized access to accounts. But, Twitter users can bypass 2FA with the correct information.