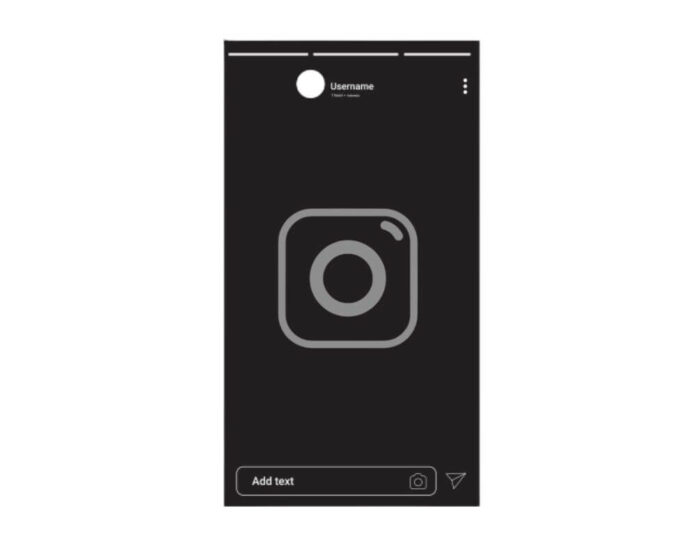 Can't share a post to story Instagram? It can be frustrating when you want to post your favorite content with your followers. But the option just doesn't seem to be available.
Don't worry, in this post, we'll explore 9 reasons why you might be unable to share posts to your Instagram story and provide some solutions so that you can get back to sharing in no time. Whether it's a technical issue or an account setting that needs adjusting.
So let's dive in and figure out what's holding you back from sharing those awesome posts!
Why Can't I Share Public Posts to My Story Anymore?
Instagram Stories is a feature within the Instagram app that allows users to share photos and videos with their followers. Unlike regular posts on Instagram, which are permanent and can be viewed by anyone who follows you. Stories are temporary and disappear after 24 hours. They can also be customized with text, emojis, and filters.
While Instagram Stories can be a great way to engage with your followers and give them a behind-the-scenes look at your life or business. However, there are some instances where you may not be able to add a post to your Story. Here are a few reasons why:
The post is not public: It will not be possible to share a post to your Story if it isn't set to public. Also, if a post is marked as "private" or "friends and family only", it will not be viewable on Stories.
The post is from a restricted account: If the post you are trying to share is from an account that you have restricted (i.e. blocked or muted), it won't be able to be added to your Stories.
The post contains sensitive content: Instagram has strict guidelines about what type of content can be shared on their platform, and some posts may contain material that violates these terms of use (e.g. violence, nudity, etc.).
How to Fix Cant Share Public Posts to My Instagram Story?
Errors on Instagram
The post is Not Yours
Post Is Too Long
Content Violates Community Guidelines
Post Has Too Many Links
Post Contains Unsupported Media
Clear Cache on Instagram
Private Account or Inactive Account
Report the Problem to Instagram Support
1- Errors on Instagram
Instagram like any other app, is not immune to glitches. These little hiccups can be frustrating for users trying to post their latest selfies or share their favorite memes with friends.
One of the most common Instagram glitches is the "Sorry, something went wrong" message that pops up from time to time when trying to open the app or access certain features.
Another glitch that has caused quite a stir among users on Instagram and TikTok is the disappearing likes and views issue. For some users, their posts have been receiving significantly less engagement than usual due to this glitch.
This has led some influencers and businesses on the platform to feel frustrated and confused about how they can measure the success of their content. However, waiting a few hours usually resolves the issue.
2- The post is Not Yours
It will not be possible for you to share a post that is not your own. This is because Instagram doesn't allow users to share other people's posts with their stories. So, if you're trying to share someone else's post to your story, you'll need to take a screenshot of it or use another method.
3- Content Violates Community Guidelines
When it comes to social media platforms like Instagram, community guidelines are in place to ensure that everyone is able to use the platform safely and without fear of being subjected to inappropriate content. Unfortunately, there are times when people ignore these guidelines and post content on Instagram Story that violates them.
When content violates community guidelines on Instagram, it can have serious consequences for both the user who posted it and anyone who sees or interacts with it. In some cases, users may be banned from using the platform altogether if they repeatedly violate these rules.
So what kinds of things might be considered violations of Instagram's community guidelines? Some common examples include hate speech, harassment, nudity or sexual content, violence or graphic images, spamming or phishing attempts, and fake news or misinformation.
4- Post Is Too Long
You won't be able to share on your Instagram Story if your post is too long. Stories can only be 15 seconds long. So, if your post is longer than that, you'll need to find a different way to share it. You could try sharing a shorter version or posting a link to the full post in your story.
5- Post Has Too Many Links
If your post has too many links, it probably won't be approved to be shared on your Instagram story. This is because Instagram only wants users to add content that is relevant and interesting to their followers, and a post with too many links is likely to be neither of those things.
6- Post Contains Unsupported Media
check that the media you're trying to upload is supported by Instagram. The app supports various formats such as JPEG, PNG, MP4, and more. If your media is not in these formats then consider converting it into a format that is supported by Instagram.
if none of the above solutions work for you then your need to clear the Instagram cache. Don't let unsupported media hold back your creative expression on social media!
7- Clear Cache on Instagram
One troubleshooting step you can take to fix issues with sharing posts to your Instagram Story is to clear your app's cache. This will delete temporary data that may be causing problems with the app. To clear your cache on Instagram:
Go to your phone Settings
Locate the Application or all Apps
Find Instagram
Scroll down and tap "Clear Cache"
After clearing your cache, try sharing a post to your story again. If it still doesn't work, there may be another issue causing the problem. However, if you're still having trouble, try the next solution below.
8- Private Account or Inactive Account
Having a private Instagram account or an inactive account may limit your ability to share posts on your story. But it doesn't mean you have to miss out on the fun. If you have a private account, you can still add posts by using the "send directly" option and sending the post as a direct message to your followers.
This way, they will be able to see the post without it being public on your profile. If you have an inactive account, consider reviving it by posting regularly and engaging with other users. This will not only allow you to add posts on your story but also increase engagement and potentially attract new followers.
9- Report the Problem to Instagram Support
The last effective solution to fix can't share posts to a story on the Instagram issue is to report the problem to their support team. Whether your account has been hacked, you're experiencing technical difficulties or someone is harassing you on the platform, Instagram's support team can help guide you through a resolution.
To report an issue to Instagram Support, start by heading to their Help Center and browsing through the available resources. You might be able to find a solution to your problem without even needing to submit a request.
If that doesn't work, however, don't hesitate to reach out for additional assistance. To contact Instagram Support directly from within the app:
Tap your profile picture in the bottom right corner.
Select "Settings" from the menu.
Scroll down and tap "Help"
Choose what type of issue you're experiencing and select "Report a Problem"
Instagram will review your request and get back to you as soon as possible with instructions on how to share your post on Story.
Remember: reporting issues promptly not only helps resolve problems more quickly but also improves overall safety on the platform for all users!
Conclusion
As we have seen, there are several reasons why you can't share posts to your Instagram story. However, it is important to understand why sharing posts isn't always possible. But don't let this deter you. There are still plenty of ways to create engaging content for your Instagram story and make sure that all eyes stay on your profile! So go ahead and get creative with your stories today.